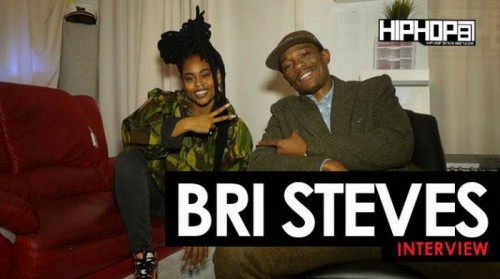 For those who aren't hip yet, we're here to get you familiar with up and coming Hip-Hop artist and Singer, Bri Steves. The Philly representative and Temple University student is bubbling and sat down with HHS1987's own E-Money to talk about herself and how she began her career in music. The PR major is currently balancing a full college curriculum and gaining knowledge in audio engineering to further her success. Bri Steves dropped a few freestyles so far but her musical talents are way bigger than any of them. .Bri talks about how it feels to have labels such as Atlantic Records, T.D.E., G.O.O.D Music, and artists like Kendrick Lamar trying to sign her. She also touches on her upbringing in Philly, meeting Kendrick Lamar, empowering women in her music and more.
This interview was shot by HHS1987's own Rick Dange.
Follow Us On Instagram/Twitter at:
@BriSteves
@HipHopSince1987
@EmoneyBeatz/@BeatEmUpMoney
@RickDange
© 2016, RickDange. All rights reserved.