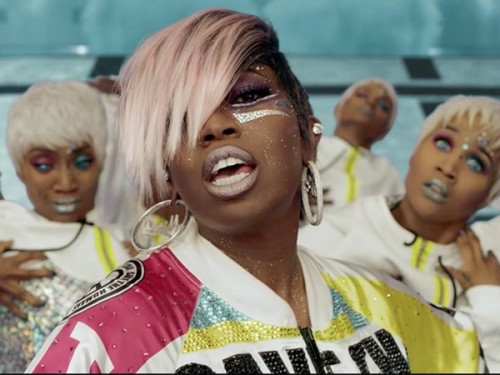 One die-hard Missy Elliot fan is looking to shake things up in Virginia. Amid the controversy that has been surrounding statues from the Civil War, Nathan Coflin wants a confederate statue replaced with a monument of VA native, Missy Elliot.
"We believe it's time to finally replace the Confederate Monument in Olde Twone Portsmouth, Virginia near the intersection of Court and High streets with a new statue of a true Portsmouth native hero. Who better to encapsulate the culture and spirit of the city enshrined in a new monument than Grammy Award winning rapper, dancer, and record producer, Missy Misdemenaor Elliot?"
In his Change.org petition, Coflin went on to list Elliot's achievements. He then closed out his petition with a remix of Missy's "Work It."
"Getting this statue put up will be a lot of work and you may ask yourself is it worth it? I say yes, and ask you to join me in letting us work it. Together we can put white supremacy down, flip it, and reverse it."
There are over 14K signatures so far.
We are totally here for it.
Please sign the petition if you have any of the following:
-Cute face
-Chubby waist
-Thick legs (in shape)
-Rump shaking (both ways)

Thanks

— NɅTHɅN💫 (@NathanKnope) August 20, 2017
© 2017, MariaMyraine. All rights reserved.