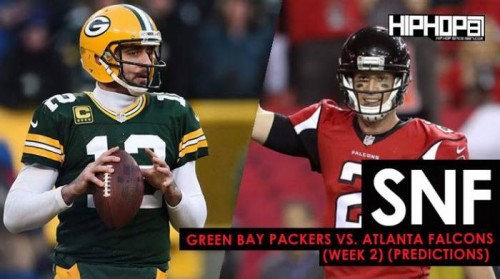 Week 2's Sunday Night Football matchup will be a great one. In a rematch of the 2017 NFC Championship Game, Aaron Rodgers and the Green Bay Packers march into the Dirty South to face Matt Ryan and the 2017 NFC Champion Atlanta Falcons at Mercedes Benz Stadium in Downtown Atlanta.
Both teams are coming off of big wins in Week 1 and I'm sure last years NFC Championship match will be on the minds of both teams. So far both teams are very evenly matched offensively. For the Packers, as a offense they are averaging 370 total yards per game. In Week 1, Packers quarterback Aaron Rodgers was (28-42) passing for 311 yards and one touchdown pass.
The Falcons offense put up similar numbers Week 1 in Chicago. The Falcons as a offense are averaging 372 total yards per game. Matt Ryan was (21-30) passing for 321 yards and one touchdown vs. the Bears.
Tonight look for both teams to come out firing. I expect Aaron Rodgers to have a big game through the air. Rodgers will pass for 3 touchdown passes with over 350 yards passing. Two of Rodgers touchdown passes will be to newly acquired Packers tight end Marty Bennett. The Packers will struggle on defense tonight so they will need Rodgers' arm to keep them in the game. The Packers rushing game will account for 87 yards on the ground.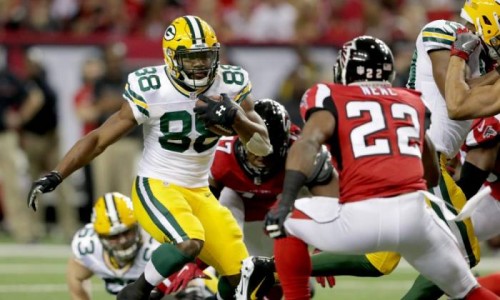 Tonight's Sunday night game will be the Falcons first official game at the newly built Mercedes-Benz Stadium and I expect them to show out. The Falcons players have said losing Super Bowl 51 is behind them but I believe on the team's first national stage since the Super Bowl they will be looking to put on a show.
Look for Matt Ryan to toss 4 touchdown passes tonight and to pass for over 350 yards. Freeman will be key in the running game. Freeman will account for a touchdown and over 100 total yards from scrimmage. Look for Julio Jones to have a big game as well. I see something like 8 receptions for 127 yards and 2 touchdowns for Julio. I'm going with the home team tonight. Many jokes have been made about Georgia breed Chicken Sandwich franchise Chick-Fil-A being closed on Sunday's at "The Benz" but Atlanta's birds will be serving Cheese tonight. Stay tuned to HHS1987. Follow @eldorado2452 on Twitter and Instagram for all your NFL and sports news.
SNF: Packers 27 vs. Falcons 38 (Fantasy Sleeper: Julio Jones, WR Falcons)
© 2017, Eldorado2452. All rights reserved.