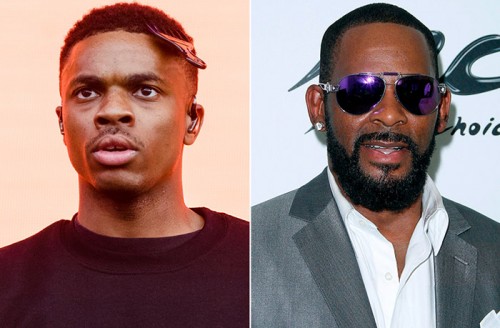 First Vic Mensa called him a scumbag, now it looks like Vince Staples has also publicly denounced R. Kelly. As you know, the veteran R&B singer has been accused of a sex "cult" – while physically and verbally abusing the women. While many music artists have chosen to keep their two cents to themselves, Mensa as the first to say, "F*ck R. Kelly." He further emphasized, "R. Kelly is a scumbag and a very dirty man. He needs to be locked away forever."
Adding to what Mensa said, Staples wrote in a photo caption, "This n*gga R Kelly is a fool. Look at this n*gga. I can't believe y'all call me weird. I ain't never wore a super villain disguise and a headband." He then sent this Tweet out in the late hours of the night.
This nigga R Kelly is a fool.

— Vince Staples (@vincestaples) July 30, 2017
© 2017, MariaMyraine. All rights reserved.