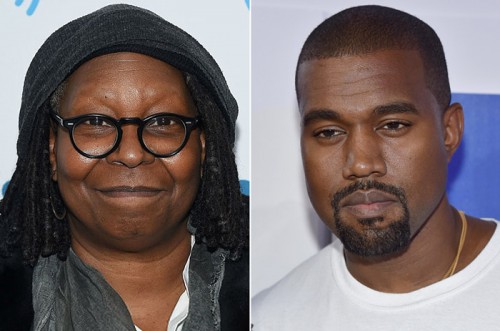 As we all know by now, Kanye West did not exercise his right to vote in November. And weeks after Trump's victory was announced, Yeezy was seen meeting with Trump. He even "endorsed" the President elect. While his intentions seemed "alright," it still seemed a bit sketch. Now, cue in Whoopi Goldberg. The veteran actress, now talk show host, had a lot to say about Yeezy in recent months. She even went as far as criticizing the rapper's wife. In today's episode, she went in on 'Ye for not voting.
"People died for your right to not vote, you idiot boy. You foolish boy, idiot boy. Don't ever say that again."
Watch her entire spiel below.
© 2017, MariaMyraine. All rights reserved.