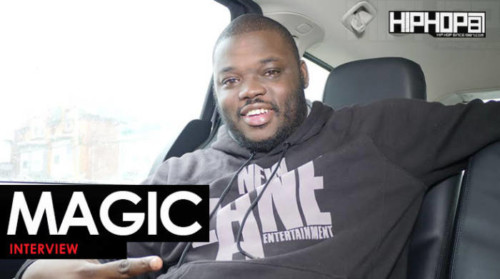 Battle rap has always been a very competitive sport. Last year we saw battle rap grow to a level that most artists never dream it would reach. If your familiar with Philadelphia rappers, than you probably already know that a lot of them came from a battle rap background. Last year a new battle rap league emerged out of Philadelphia and has the streets & the internet buzzing heavy. The league is called "The Battle Academy" and they have partnered up with us here at HipHopSince1987.
On March 24th, The Battle Academy will be hosting their next battle at UE Studio (2207 N. American Street, Phila. Pa). The main battles for the night will be one of the most highly anticipated rematches in battle rap, E.Ness Vs. DNA, and the 2nd main event is Bill Collector Vs. Prez Mafia. One of the under-card battles is Magic Vs. K. Walker.
HHS1987's own Rick Dange linked up Magic for an exclusive interview about his upcoming battle against K. Walker, his music, and much more!
Checkout Caution's interview NOW and make sure you come to his battle on March 24th in Philly!
Tickets Link:
https://www.eventbrite.com/e/the-battle-academy-presents-eness-vs-dna-tickets-43098196867?utm-medium=discovery&utm-campaign=social&utm-content=attendeeshare&aff=escb&utm-source=cp&utm-term=listing
© 2018, RickDange. All rights reserved.