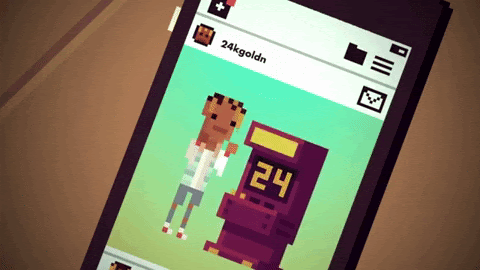 24kGoldn's "Games On Your Phone," offers a snapshot of Gen Z dating. It's a melodic double entendre — his crush is up late playing games on her phone, which could be Candy Crush or Angry Birds, or she could be playing games with his heart. All Goldn wants is a little reassurance (and maybe a text back), "When you up at night/ All alone / Playing games on your phone / Do I cross your mind? / Gotta know / These feelings for you I can't control."
The San Francisco native started buzzing after the release of his debut single, "Ballin' Like Shareef," and eventually signed a deal with RECORDS (a subsidiary of Columbia). ELEVATOR recently called his rise, "One of the artists I'd feel most confident with predicting a massive year for in 2019." With his soon-to-be-announced EP, which will be executive produced by D.A. Doman (Kodak Black's "Zeze," Tyga's "Taste"), 24k looks to cement his spot in the rap game.
© 2019, Seth Barmash. All rights reserved.