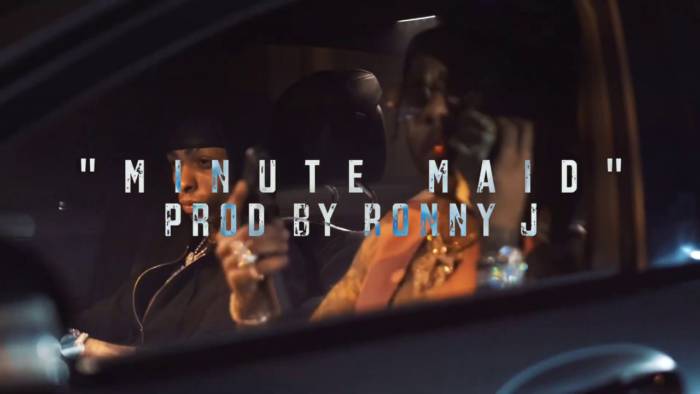 Smoothly navigating the treacherous waters of the rap game and the trap game, Hoodrich Pablo Juan specializes in making success look effortless. Returning for his second action-packed full-length of 2019, Hoodrich Pablo Juan announces DMV, his upcoming project arriving on Nov. 1st. To accompany the announcement of the mixtape, Pablo shares his new video single "Minute Maid."
Though his Spring 2019 mixtape BLO The Movie featured guest spots from some of trap's biggest names, DMV (short for "Dope Money Violence") finds Pablo shouldering the load on his own, perfecting his gem-like flexes and offering a deeper glimpse into his money motivations. With production from the likes of Tay Keith, Southside, TM-88, Zaytoven, Maaly Raw, Ronny J, rising ATL sound architect Pyrex, frequent Pablo collaborator Danny Wolf, and more, DMV is a glistening example of state-of-the-art trap, equally suited to the club, the whip, and your headphones. Featuring appearances from Gucci Mane and Wiz Khalifa, DMV arrives on November 1st via 1017 Eskimo/Alamo.
Directed by JuddyRemixdem, the video refines Pablo's distinct aesthetic, complete with luxurious clothes, cars, and jewels in grimy street surroundings. Rocking a diamond-studded Rolex and a sparkling grill, Pablo enthusiastically acts out the song's lyrics, flashing his bands as he mobs with his crew. "Minute Maid" is the first video from the upcoming album.
© 2019, Seth Barmash. All rights reserved.