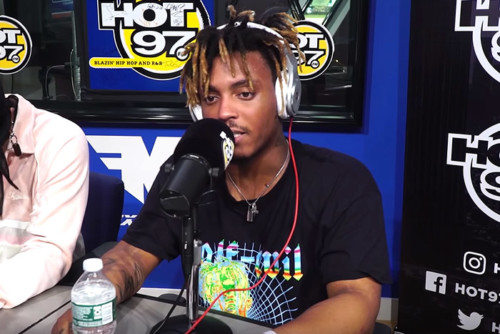 As with any visit to Hot 97 – especially Funkmaster Flex's show, every rapper has to prove his skills by dropping a signature freestyle for the legendary DJ. "Lucid Dreams" hitmaker, Juice WRLD, was in the hot seat earlier today, delivering a five-minute freestyle where he unleashed an onslaught of rhymes. Rapping about "flexing and finessing" to mentioning Osama and the Dalai Lama. He also took us back to a period in his life where he was living his mama's attic and now being able to buy her a condo in Toronto.
"I'm a monster, killa, a young straight Jeffrey Dahmer. Don't believe me? Then ask your mama."
© 2019, MariaMyraine. All rights reserved.