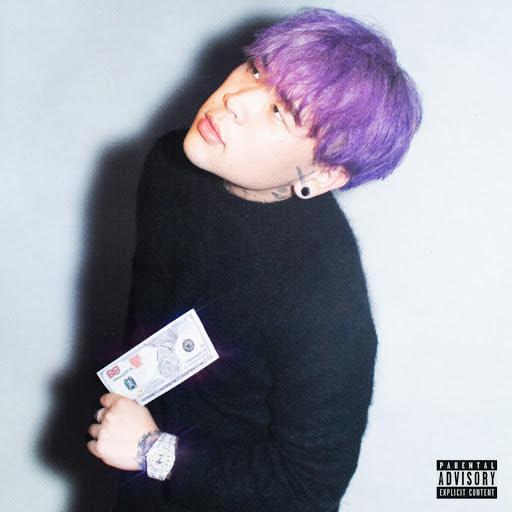 Arguably the most outgoing member of the wildly popular Chinese rap group Higher Brothers, KnowKnow is also the first member to release a solo album. Today, he shares his debut project Mr. Enjoy Da Money, via 88Rising. Raised on Migos, ScHoolboy Q and Future, he artfully amalgamates the influence of American trap with his Chinese upbringing to form something new, similarly to the synergistic rule of 1+1=3. Rapping in Chinglish (Chinese + English,) KnowKnow channeled the sum of those parts into a 14-track project split into two halves: high energy cash-shit and vibey love songs. Bonus points if you can recognize his references to Beethoven and Rich The Kid, Santa Monica and Chengdu, Grand Theft Auto, Wolf of Wall Street, and other opposites. 
Instead of releasing the project any ol' way, he's sharing it with two videos today; the first is an exclusive video conversation where "Uncle Snoopy" mentors KnowKnow and charmingly displays his manners as he actually extinguishes his blunt upon request by KnowKnow's team and taste-tests some Chinese snacks for the first time. The second video is for the song "R&B All Night," which taps his romantic side, trapped in the house but dreaming about enjoying the sunset with his love at the beach. 
Representing Higher Brothers on 88Rising track "Midsummer Madness," which went gold earlier this year, KnowKnow flows between high melodic notes and trap-style rap with ease. He's also the artist behind "2 The Face" with Rich Brian and the infectious hook in "Lover Boy 88." The New York Times praised Higher Brothers as "the current breakout stars of the Chinese hip-hop world," and this is KnowKnow's own breakout moment. Mr. Enjoy Da Money is an album unique, surprising, and entertaining as the artist himself.
© 2019, Seth Barmash. All rights reserved.