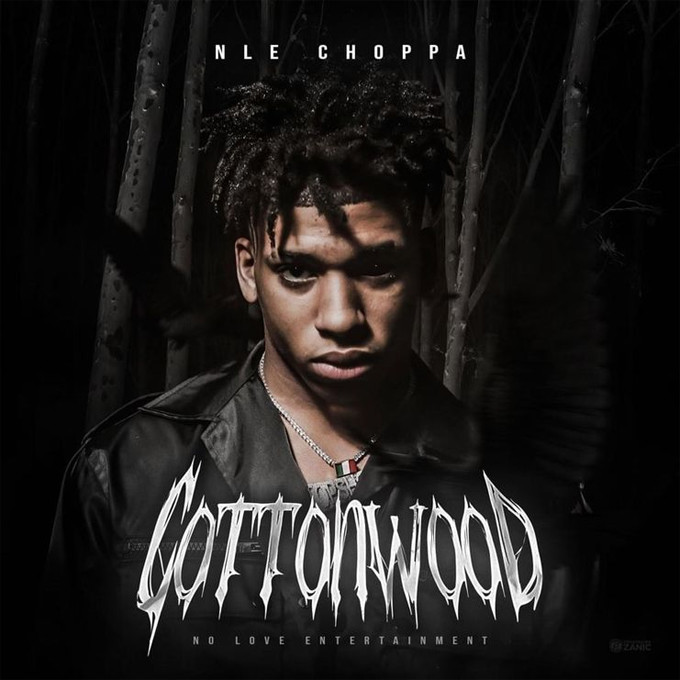 NLE Choppa has been consistent all year and ends with an album drop for the 9 song project called "Cottonwood". Memphis rapper NLE Choppa rose to fame almost overnight on the back of a viral hit and a charismatic social media presence. At just 16, the rapper was fielding record deal offers from major labels, sometimes with advances in the millions. Ever the entrepreneur, NLE Choppa turned down the contracts, opting instead for a distribution deal that allowed him to keep the rights to his music. With just a few punchy tracks to his name, the young rapper was already world-famous by early 2019, with streaming numbers in the millions.
NLE Choppa was born Bryson Potts in 2002. Raised in a rough part of Memphis, Potts focused on basketball when growing up but began freestyling with friends at age 14. The next year he decided to take his music to the next level, entering the studio and putting down raps inspired by Southern rappers like NBA Youngboy, Meek Mill, and Lil Wayne. He first went under the name YNR Choppa and released several tracks under that moniker. He soon switched over to using the name NLE Choppa, the NLE standing for his brand "No Love Entertainment." Along with other teenage rapper friends he posted several videos, some gaining traction regionally. It was his January 2019 single, "Shotta Flow," that broke through worldwide, with an exciting and boisterous video accumulating tens of millions of views in a matter of months. From there, major-label interest began, but Choppa turned all offers down, keeping ownership of his songs. He spent the next several months steadily releasing new singles, including installments like "I Don't Need No Help," "Shotta Flow 2," and "Birdboy." Check out his new album Cottonwood after the jump as well as new videos that support the project!
© 2019, Seth "Digital Crates" Barmash. All rights reserved.