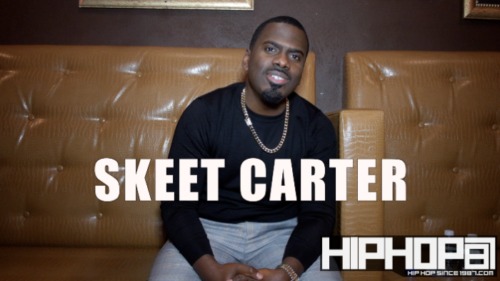 From music to comedy to film, Philadelphia is a city known for breeding amazing & talented entertainers. One entertainer that is focused on ending 2019 with a bang is comedian Skeet Carter.
Born and raised in North Philly, Skeet Carter has been on the grind for years and has really made a name for himself as one of the funniest comedians on the rise. After his comedic debut, in a show he curated and headlined in 2011, gained the attention of Kevin Hart; Carter's career lit up, and has been ablaze ever since. He has been featured on comedy shows and tours with Paul Mooney, Cedric The Entertainer, DL Hughley, Mike Epps, Rickey Smiley, Tommy Davidson, Earth Quake, Tony Rock, Tony Roberts, Sommore and many more.
The past seven years have seen Carter featured on Comedy Central's comedy series, "Hart of The City" and hosting Kevin Hart's "What Now Tour" Tailgate Show in the city of Philadelphia's 75,000-seat Lincoln Financial Field. Carter's television and play credits include: The Widow (2013); Comedian Michael Blackson's Basement, filmed in LA (2014); Touched (2015); Twisted Reloaded stage play with Comedian Will "Spank" Horton and Bad Girls Club's Miss Kat (2015).
This week, HipHopSince1987's own Rick Dange sat down with Skeet Carter for an exclusive interview about his life, his grind, and his upcoming Live comedy special on November 23rd in Philly!
Checkout this exclusive interview below aswell as details to attend Skeet Carter's comedy special this week!!
Charlie Mack Presents Comedian and Funny Skeet Carter "I'm So Stupid Comedy Special".
Saturday, November 23, 2019 @ 7:00 p.m. at The Temple Performing Arts Center, 1837 North Broad Street, Philadelphia, PA 19122.
To learn more or to attend the live taping of "I'm So Stupid" comedy special, feel free to visit: Templeperformingartscenter.org. If you wish to book Skeet Carter, you can contact 215Aphillyated Management, Charles "Charlie Mack" Alston at 424-215-8963 or e-mail: [email protected]
© 2019, RickDange. All rights reserved.