The arena was full for a 6pm Sunday evening game as the Los Angeles Lakers were in town to face Trae Young and the Atlanta Hawks on "Peachtree Night".
Both teams seemed to be up for the challenge of putting on a show in the first quarter. LeBron James came out the gate quick with two electric slam dunks to give his team an early lead. Trae Young displayed a few nasty crossover moves showing off his handles.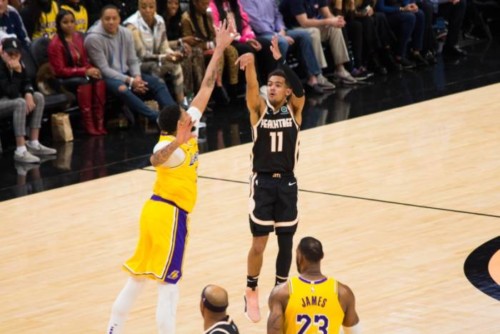 The Hawks played good defense in the first quarter and began the second quarter with a (25-24) lead against the Lakers. The Lakers were scoreless from the three point line in the first quarter.
The second quarter belonged to the Los Angeles Lakers. Rajon Rondo and LeBron James were both extremely aggressive attacking the rim. LeBron put on a show with a few fancy passes and highlight style slam dunks. LeBron finished the first half with 23 points and 7 rebounds. Hawks star Trae Young ended the half with 14 points and 4 assist as the Hawks trailed the Lakers at halftime (55-48)The Hawks shot 34% from the field in the first half. The Lakers shot 48% from the field in the first half.
The Hawks and Lakers both came out of the half fast putting points on the board. Although the Hawks came out strong, the Lakers were able to take a ten point lead that set the tone for the game. The Hawks out scored the Lakers (30-27) in the third quarter and trailed (82-78) heading to the fourth.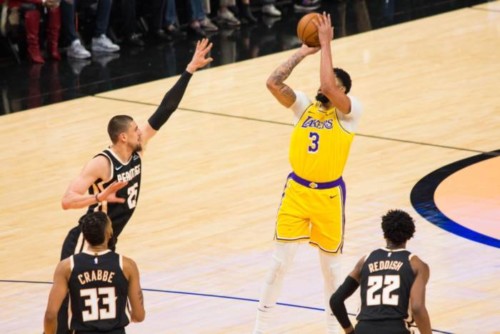 In the fourth period the Hawks turned it up on the defensive side of the ball but the Lakers two superstars were just to must to overcome. The Hawks did have a chance last to tie the game and possibly force overtime but rookie Cam Reddish wasn't able to connect on the open shot.
The Los Angeles Lakers defeated the Atlanta Hawks on Sunday evening (101-96). For the Lakers, LeBron James finished 32 points and 13 rebounds. Anthony Davis finished the game with 27 points. Dwight Howard was a monster on defense finishing the game with 7 rebounds and 3 blocks.
For the Hawks, Trae Young finished the night with 30 points, 6 rebounds and 7 assist. Jabari Parker finished with 12 points. Both Damian Jones and Cam Reddish finished the night with 10 points.
The Atlanta Hawks are on the road on Tuesday night in NYC as they take on the New York Knicks. The Hawks return home to State Farm Arena on Thursday December 19th as they host the Utah Jazz. Follow @eldorado2452 on Twitter and Instagram for all your Atlanta Hawks, NBA and sports news.
© 2019, Eldorado2452. All rights reserved.