PTSD OUT NOW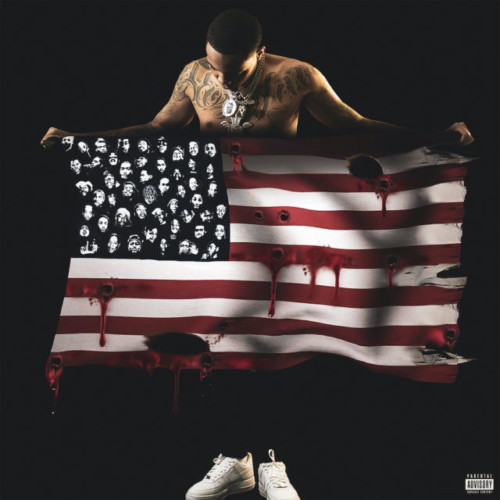 G Herbo is undoubtedly at the heart of Chicago's rapidly-evolving hip-hop scene. At just 24, his catalog has continued to grow at a rapid pace, uncovering in-your-face tales of the streets and delivering braggadocious rhymes about the come up. Last year Herbo dropped a collection of B-sides on the Southside-produced Still Swervin, following its up months later with the eight-track project Sessions. Now the Chicago rap extraordinaire is back with more street allegories in the form of his fifth studio album, PTSD.
Clocking in at 14 tracks that span 47 minutes, Herbo has tapped into some of the industry's top talent, recruiting the late Juice WRLD, Lil Uzi Vert, A Boogie Wit Da Hoodie, 21 Savage, Chance the Rapper, Polo G, Lil Durk, Jacquees and more for the project.
The album's name should be explanatory enough in regards to its contents, with Herbo reflecting on his tumultuous upbringing in Chicago's poverty-stricken boroughs, seeing kids as developing a form of PTSD through growing up in such atmospheres. With himself being diagnosed with the disorder due to such conditions, G Herbo seeks to showcase both sides of the hip-hop equation: the grim life of the impoverished streets to the riches and opportunities brought on by perseverance and success.
On the Chicago-fueled titled track — which enlists fellow Chi-Town rappers Juice WRLD and Chance the Rapper as well as Philly-native Lil Uzi Vert — the four rappers speak on the effects of street warfare. "I've seen my brothers fall over and over again/Don't stand too close to me, I got PTSD," Juice sings over the chorus. Both Herbo and Chance, who've ardently spoken out about the city's gun violence in the past, unload lyrics that shine a light on the violence that these communities are still facing. This issue is further reflected in tracks like "Party in Heaven" featuring Lil Durk, "Gangbangin," and "Lawyer" featuring 21 Savage, the latter of which dives into the legal challenges both rappers have previously faced.
On other tracks like "Gangstas Cry" featuring BJ the Chicago Kid, G Herbo contrasts his typically hard-nosed delivery with poignant bars about gangsters showing a softer side. "Shooter" equally promotes this sound, with Herbo recruiting Jacquees to help in chronicling tales of love and relationships. G Herbo ensures that not all is eerie however, speaking on the values these challenges have presented him. "Come from sacrifices, hard work, investments and time/And my gut I follow it, I'm neglectin' the signs/Appreciate the lessons and the blessings I keep catchin' 'em man," he raps on closeout track "Intuition."
You can stream G Herbo's PTSD below.
© 2020, Wilde Tuna. All rights reserved.