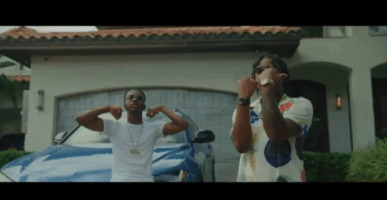 Rising Akron, Ohio Rappers Benjimims and MB4L Kane Drops teams up with Cleveland native Ripp Flamez. The visual were shot in Miami, FL by the great A Zae Production.
Benji Mims born May 22, 1994 as the "The Golden Child" in Akron, Ohio. He is known for his storytelling and diversity. Benji is humbled and will never comprise his creativity and love for music; For Anything! "He Is TRUE To The GAME.." His loyalty can be felt through his music. A REAL ONE as many have say! Mims is a true storyteller and narrator with great content. High off life, wisdom, and knowledge of the game serve as his purpose to keep going.
Kane was born July 25, 1997 as a "Young King" in Akron, Ohio. Growing up was not hard considering the fact he was always around the right people. He is a man of his word and can be counted on by his family members, community, fans, and friends. For many, it was simple to see why he carried himself the way he did with respect and dignity. Over the years, he believed being responsible, true to himself and staying humble would take his music to newer heights. He keeps it real and never folds even when people have counted him out.
© 2020, MariaMyraine. All rights reserved.