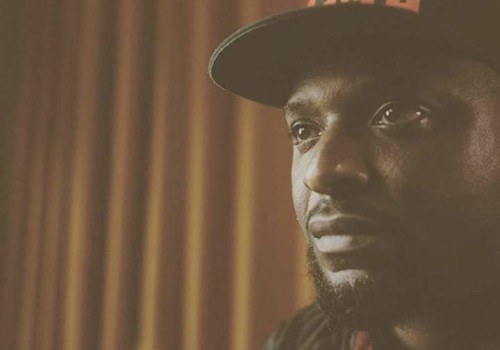 2017 Philly Hip Hop Awards Album Of The Year Award Winner2017 PHL Live Hip Hop Artist Of The Year
2017 Black Gala Award Winner
2017 Black Power Music Award Nominee
2018 Two Time Spiral Award Winner (Album Of The Year and Artist Of The Year)
Four Time Grammy Considered Artist (3 for Best Rap Album & 1 for Best Rap And Sung Performance)
Recently signed to the legendary Chris Schwartz's record label Ruff Nation and dropped his 6th album Make Emceeing Great Again on January 1st 2020…
In February 2020, Dell-P was personally recommended by the legendary Black Thought to participate in The School Of Thought Workshop/Showcase. This was the first ever Hip Hop Master Class to be held at the prestigious Carnegie Hall.
 
CLICK COVER TO LISTEN TO "GOOD JAWN"
Dell-P is the true definition of hip hop. A West Philadelphia native who isn't afraid to create his own lane and refuses to conform to the new wave. Dell-P has a lot of great things currently happening for him as well as on the horizon.
Dell-P has performed at many premier locations in the Philadelphia area including the TLA, Sigma Sound, and the Wells Fargo Center. His musical talents have granted him the opportunity to open up for industry acts such as Arrested Development, Wyclef Jean, Rakim, Brand Nubian, Schoolly D, EPMD, Jay Electronica, Roxanne Shante, Camp Lo, DMX, Slum Village, H-Town, Kelly Price, Fabolous, State Property, and more
There are some like minds out there hungry and this album feeds them properly. Once you take a listen to the music you will hear why Dell-P has been called "the best kept secret of hiphop" by XXL Magazine… Feel free to follow Dell-P on IG & TWITTER @DELLP215
Dell-P 4 President Official Video  Directed by D.S The Writer
Wordsmith Official Video 
David Banner cosigns Philadelphia Emcee Dell-P
Dell-P opens up for Talib Kweli
Be sure to check out my website to check out the music, merchandise, upcoming events, etc…
© 2020, Wilde Tuna. All rights reserved.