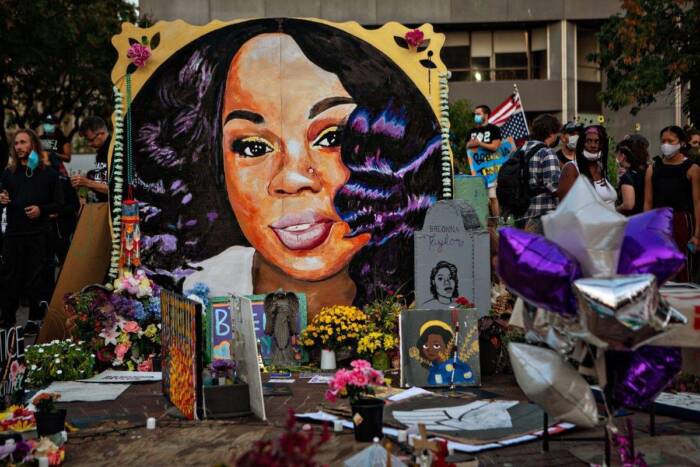 A petition has been filed by a grand juror to release the transcript of the jury and records pertaining to the Breonna Taylor case. According to the court filing, the person has also requested to allow jurors the freedom to speak openly about the case.
"The full story and absolute truth of how this matter was handled from beginning to end is now an issue of great public interest and has become a large part of the discussion of public trust throughout the country," Kevin Glogower, the attorney for the juror, wrote in the document. The juror also claimed that the comments made by Kentucky Attorney General Daniel Cameron, in relation to the case, contradicted with the information provided to the jury during their decision-making process.
This comes just five days after former LMPD detective Brett Hankison was charged with three counts of wanton endangerment, for which he pleaded not guilty today.
The juror hopes that the release of this documents might ensure "the truth may prevail." Attorney General Cameron has also been accused of using the grand jury "as a shield to deflect accountability and responsibility for those decisions" and the filing claimed that this this led to "more seeds of doubt in the process."
While Hankison was indicted with charges, the two other officers who were involved in the shooting are no facing any charges. Hence, no officer was charged with the death of Taylor, which led to considerable outrage on social media.
After the press conference revealing jury's decision, Cameron claimed that the use of guns by cops was justified as Kenneth Walker, boyfriend of Taylor, fired his weapon first. But it has been revealed later that the Kentucky State Police ballistics report refuted the claims that Walker shot a cop during the night Taylor lost her life.
© 2020, Jonathan P-Wright. All rights reserved.