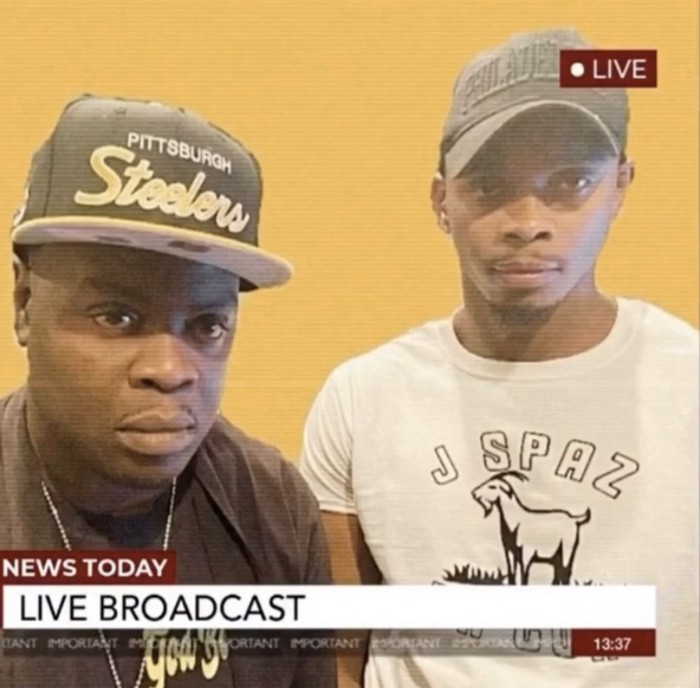 Joseph Chauncey Reaves aka J Spaz is an up and coming hip-hop artist representing Philadelphia, PA. J Spaz has consistently been releasing music since 2017 with mixtapes and singles that showcase his rapid rap flows and lyrical abilities. His most complete body of work, Laneless the Mixtape is online everywhere now with Laneless 2 scheduled for release in the near future.
J Spaz connects with the legendary Philly Hip-Hop artist E Ness for his new single titled "Ghetto News". The street anthem is bookended with sound bytes that highlight the verses from Ness and Spaz. The song kicks off with a brooding intro that quickly drops into furious flows of inner-city life from J Spaz. The song then breaks into another sound-byte that truthfully speaks on "everyone from Philly knowing somebody that was shot or subject to violent incidents". Next up E Ness from the classic "Making the Band" series speaks his truth about life growing up in Philadelphia.
The song is now streaming on all platforms, tune in after the jump and let us know what you think of this street banger in the comments. The song is true to the Philly sound is a solid collaboration between J Spaz and E Ness. Make sure to stay tuned to HipHopSince1987.com for more work soon from the rapper, songwriter, and entrepreneur known as J Spaz.
Follow J Spaz at the following links!
Google | Twitter | Instagram | Spotify | Apple Music | Youtube | Website | Facebook
© 2020, Seth Barmash. All rights reserved.