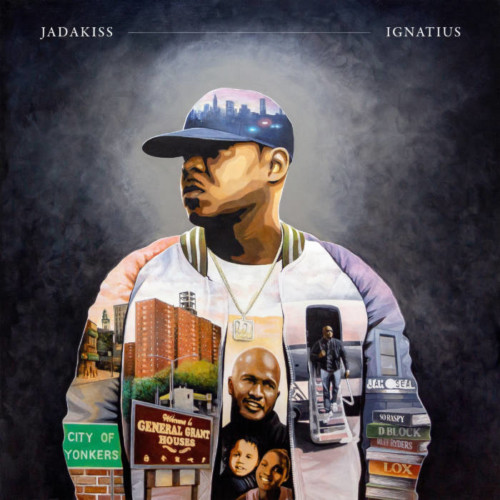 It's a good day in Hip Hop whenever Jadakiss drops new music.
For more than two decades, the Hip Hop icon has proved that his lyrical prowess is both unmatched and highly respected. Whether he's spitting gems with other members of the LOX or dropping flames on solo records, Jada is undeniably a BEAST on the microphone. To kickstart the new year, the OG releases his highly anticipated drop, "IGNATIUS" – his fifth studio album, via Def Jam Recordings. The album features singles, "Me," "Kisses to the Sky," and the much talked about, "Hunting Season." Gracing the album's guest features list are Pusha-T, John Legend, Rick Ross, 2 Chainz, Ty Dolla $ign and more.
"IGNATIUS" opens up with orchestral strings on "Pearly Gates" sprinkled with Jada's infamous laugh. "Life's crazy. Ain't no benefits when you part-time. We did enough dumb sh*t. From here on out, we're on start time." His flawless and relentless delivery continues throughout the album's thirteen tracks. Other standout tracks include "Kisses to the Sky" featuring Rick Ross and Emanny – which comes packaged with a music video on YouTube Music.
The album fittingly closes out with "Closure" featuring Chayse.
"You know it's all good when the light's is on. Everybody shining. But you know they gotta go. And that ain't never a good thing. I thank you for putting up with me."
The mellow record and somber messaging throughout "Closure" make for the perfect ending. But it doesn't end there, as, overall, "IGNATIUS" truly offers Hip Hop heads (new & old) a repeat-worthy tracklist.
© 2020, MariaMyraine. All rights reserved.