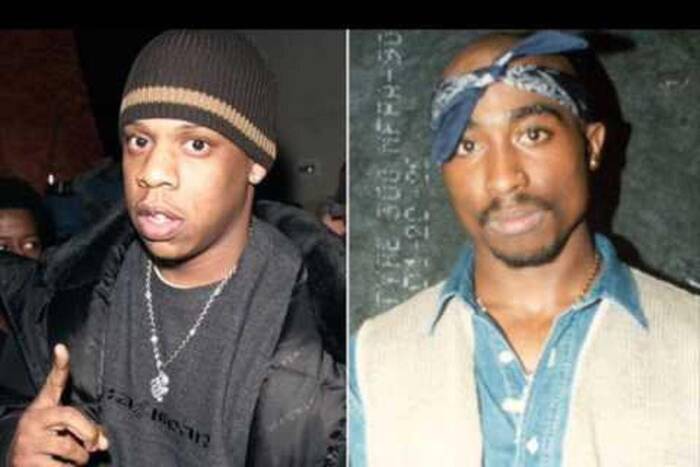 REVOLT's "The Fat Joe Show" is one show from which people expect interesting stories from popular hip hop stars. Irv Gotti's recent appearance saw the entrepreneur speaking about the initiation of JAY-Z's former fued with the late Tupac Shakur.
Irv stated that the rapper's collaboration with The Notorious B.I.G. on "Brooklyn's Finest" initiated the popular beef between both the rappers, and he added that he was, at first, against the idea of JAY-Z doing the song.
He added that doubts were cast upon the ability of Hov to hold his own in a collaboration with Biggie. Moreover, there was also a worry that he may be dragged into the tension Big had with Tupac.
"That's why 'Pac was shitting on JAY because of 'Brooklyn's Finest,'" he said. "If Fay had twins/She'd probably have two Pacs," he continued. "Get it? and JAY's on the record with him so now he's like, 'Fuck you, ain't no n-gga like me, fuck JAY-Z,' and he starts bombing on JAY."
Eventually, Tupac dissed JAY-Z in a few subsequent tracks. However, JAY's clapback was not released due to the California rapper's death.
"It never came out out of respect for the fact that he died," DJ Clark Kent said in a past episode of the "A Waste of Time" podcast. "JAY did a record going at 'Pac, but just as it was about to come out, son died…We performed it, though. We performed it once. You have to understand. The chip on JAY's shoulder is so crazy, it's just like he had to perform it."
Although JAY-Z never got around to resolving the tensions between him and Tupac, Nas managed to meet up with Tupac backstage at the 1996 MTV Awards to realize that their feud was a result of a misunderstanding
"It was necessary for us to address the situation … We had to step to our business," he said. "We had a great convo … He thought I was dissing him on the song "The Message."
© 2020, The Millennial General. All rights reserved.