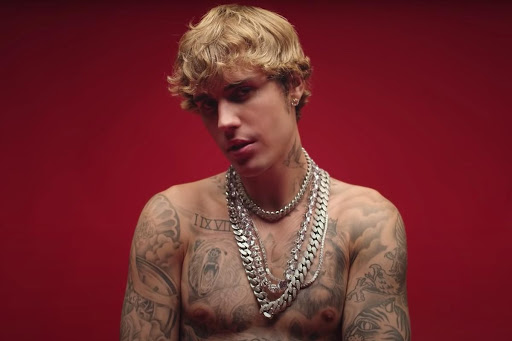 In July, DJ Khaled released two new singles from his upcoming album, KHALED KHALED — "GREECE" and "POPSTAR," featuring Drake. In each single, he added a few creative visualizers and now, fans can enjoy an official visual for "POPSTAR," which is produced by Khaled, DAVID x ELI, and OZ and featured Drake who is seen rapping about his otherworldly lifestyle:
"I'm a popstar, but this s* ain't bubblegum, yeah, you would probably think my manager is Scooter Braun, yeah, but my manager with twenty hoes in Buddakan, yeah/ Look, Ariana, Selena, my Visa, it can take as many charges as it needs to, my girl, that s* platinum just like all of my releases, my girl, n***as come for me, I tear them all to pieces, my girl…/"
The visual accompanying the track is funny from the word get-go. The Director X-helmed clip shows the Toronto star giving response to what seems to be the most recent in a string of video messages from Khaled, after which he complains that his We The Best peer is after him to create a video and hence, he is unable to complete his own album. Once he makes an emergency call, fellow Canadian Justin Bieber takes over the visual as he is seen in his house, with several special appearances from Scooter Braun, Hailey Bieber, King Bach, Tim Delaghetto, and more.
DJ Khaled's eleventh studio LP Father Of Asahd released last year, which featured 15 tracks and an assortment of assists from several of his past collaborators, including Meek Mill, Lil Wayne, Lil Baby, Rick Ross, Jeezy, Chance The Rapper, and Big Sean. Furthermore, the project includes the powerful cut "Higher," one of Nipsey Hussle's last recordings before he passed away. Father Of Asahd helped Khaled achieve a top two spot on the Billboard 200.
© 2020, Jonathan P-Wright. All rights reserved.