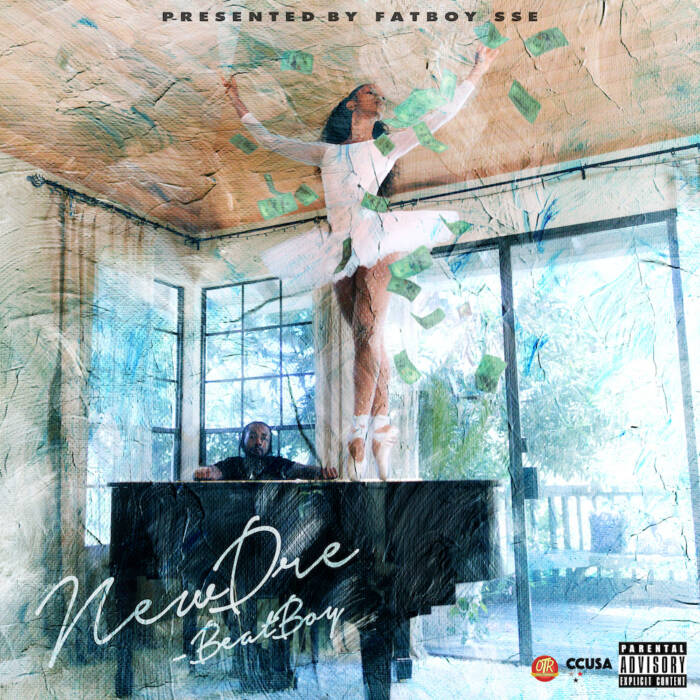 The Los Angeles-based platinum producer BeatBoy just dropped his debut project NewDre !
NewDre shows BeatBoy embracing his role as a cultural pillar of L.A. rap music. Like Dr. Dre and Mustard before him, BeatBoy is laying the foundation for the sound of West Coast rap for years to come. He produced Shoreline Mafia's platinum-selling single "Nun Major," as well as tracks for everyone from Nipsey Hussle to T.I, Wiz Khalifa, Snoop Dogg, E-40, 03 Greedo, Odd Future, The Game, Tank, Problem, and more. 
NewDre is BeatBoy's meticulously curated debut project and boasts a hand-picked selection of features from Shoreline Mafia's Fenix Flexin', Rucci, White John, Niko G4, and Instagram comedian-turned-rapper Fatboy SSE. BeatBoy lives his life by the saying "all gas, no brakes" – an apt description for his debut project.
Born in 1993 and raised in West Los Angeles, BeatBoy's beats are inspired by his diverse musical upbringing surrounding Jazz, Soul, and of course west coast hip-hop. Starting at age of 16, BeatBoy developed his style and expertise by producing for local artists in California.He got his first notable placement on Earl Sweatshirt's debut project EARL with the track "Stapleton", in 2010. Since then, industry recognition and consistent quality production have allowed BeatBoy to produce for globally known artist such as Nipsey Hussle, T.I, Wiz Khalifa, Snoop Dogg, E-40, 03 Greedo, Odd Future, The Game, Tank, Problem, Shoreline Mafia, just to name a few.
Most importantly BeatBoy is proud to work with his peers and hopes to create a dynasty of young talent within his community and beyond. Living by the motto "All gas, no breaks" NewDre is just the beginning for BeatBoy.
BeatBoy – NewDre
Track Listing:
01. No Opponent (Intro) ft. Dudadamthang
02. Woke Up ft. NikoG4
03. Bout You ft. White John
04. My Bitches ft. SlumLordTrill
05. My Turn ft. Fenix Flexin, White John, Rucci, Rob Vicious, Master Kato
06. Walk In Em ft. WestSideStew
07. Shook Up ft. Rucci & Big Sad 1900
08. Salty ft. Fatboy SSE & Rob Vicious
09. Life That We Live ft. mBnel
10. OTR ft. SlumLordTrill & Swift Blue
© 2020, Seth "Digital Crates" Barmash. All rights reserved.