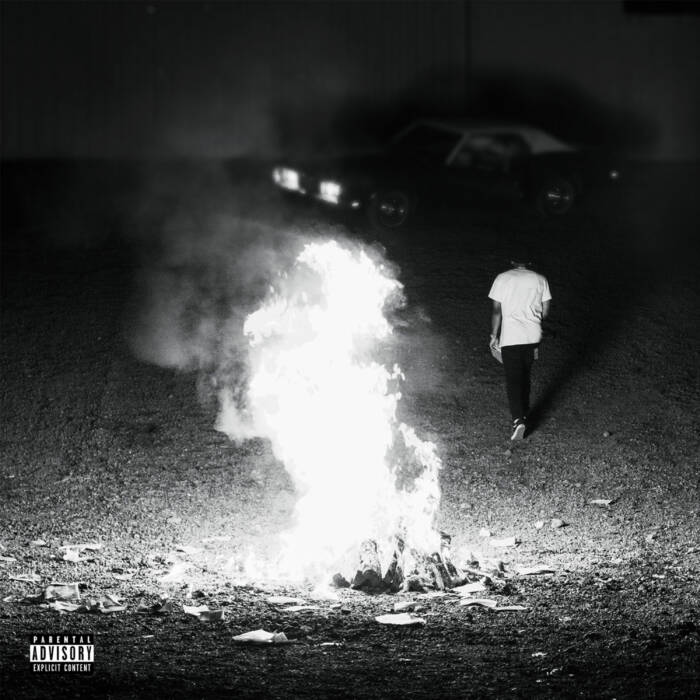 With several singles from the album already released, including "Show Stop" (peep the adlibs from Kendrick Lamar), "Flick It Up" feat. Ab-Soul, "Pop Shit" feat. ScHoolboy Q, and most recently "Sauce" ft Vince Staples, there's still plenty left in the tank to share with fans. Two of my favorite tracks from the project include the lowkey banger, "Extinct," which features a rare verse from fellow label-mate, Isaiah Rashad, and close friend and Dreamville member, JID. Quite the collab if you ask me. There's also "I Can Make It" featuring North Carolina MC, Rapsody, who REASON has cited as one his favorite artists in the game right now.
But those are just the features. What's really on display here is REASON's raw talent and lyricism. Through every bar it's clear that what you see is what you get with this dude. As the project's title suggests, it marks the start of a new chapter for the lyrical wordsmith, as he aims to solidify his status in the West Coast rap scene, using his music as a therapeutic release of emotions. Whether it's speaking on adapting to the major label system, or leaving a toxic relationship behind, REASON spits with conviction, showcasing his lyrical ability as he details this newfound state of self-enlightenment. 
REASON – New Beginnings – Tracklist01. Something More02. Stories I Forgot
03. Pop Shit (feat. ScHoolboy Q)
04. Show Stop
05. Favorite Nigga
06. I Can Make It (feat. Rapsody)
07. Fall
08. Slow Down (feat. Alemeda)
09. Flick It Up (feat. Ab-Soul)
10. Sauce (feat. Vince Staples)
11. Extinct (feat. Isaiah Rashad & JID)
12. Westside (feat. Mereba)
13. Gossip
14. Windows Cry
© 2020, Seth "Digital Crates" Barmash. All rights reserved.