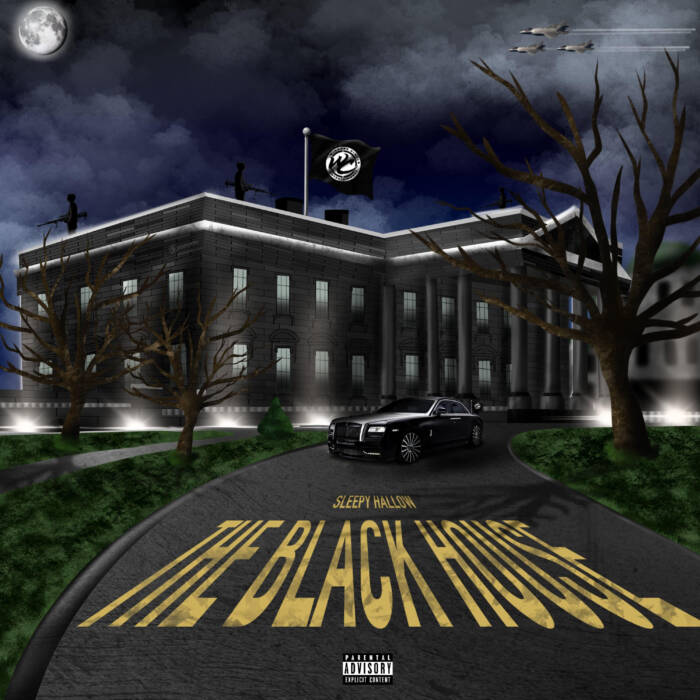 Just two months removed from his debut project, Sleepy For President, Sleepy Hallow is keeping the ball rolling with a new tape. The rising BK drill artist just went certified Gold with his hit "Deep End Freestyle," so it's not like he really needed to prove anything else this summer, but it's apparent he's not ready to snap his hot streak just yet. Sleepy's back with The Black House EP!
Coming in at only five tracks, The Black House, is the hard-hitting mix of melodic-drill music that listeners have come to expect from Sleepy. The track, "Different," featuring fellow BK artist Jay Gwuapo is a definite highlight in the tracklisting. But I've said it once, and I'll say it again, when Sleepy Hallow and Sheff G collab, like they have many a time, it's just undeniable that the track's gonna be bumping from speakers in BK for months to come. "Don't Panic 2," the sequel to one of the standouts on Sleepy For President features the two emcees at the top of their game over some sinister production from Great John! The cover art, designed by Kid Flvsh (@kidflvsh), which is the perfect follow-up to the cover from his debut, Sleepy For President, which featured him posted up in the oval office.
Sleepy Hallow – The Black House – Tracklisting
01. Somebody feat. Sheff G
02. Different feat. Jay Gwuapo
03. Perc Talkin
04. Don't Panic 2 feat. Sheff G
05. Quarantine Boo
© 2020, Seth "Digital Crates" Barmash. All rights reserved.