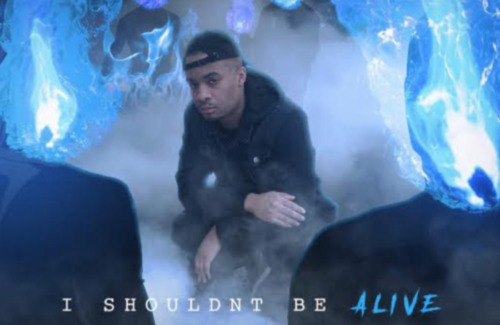 Cleveland emcee TreaZon's new album, I Shouldn't Be Alive, is a celebration of life and perseverance shaped by pivotal moments in the artist's life. And interestingly enough, the project was initially conceived as a mixtape wherein he would rap over instrumentals of tracks that saved his life. But everything changed when his daughter was born.
"I was in the hospital the day after she was born, and the show 'I Shouldn't Be Alive' came on," he says, referring to the show where survivors explain how they narrowly escaped various life-threatening situations "It felt like a message to me—like my daughter saved me."
Later that same year, TreaZon was dealing with a lot of personal strife that came to head with so-called friends who turned on him. He explains that it felt like they tried to "kill" him in a figurative way, and it was with that and his daughter's birth that I Shouldn't Be Alive found its meaning. It's one that chronicles triumph in the face of adversity through the lens of a supremely gifted lyricist and emcee, who also happens to have a stellar ear for production.
With this LP, TreaZon wanted to let his guard down, which is why a much more personal track like "Tonight" is one of his favorites on the record. In that vein, there's also the moodier "Before My Eyes" and "L2N," both of which deal with familial challenges and victories. Take a listen below.
© 2020, MariaMyraine. All rights reserved.