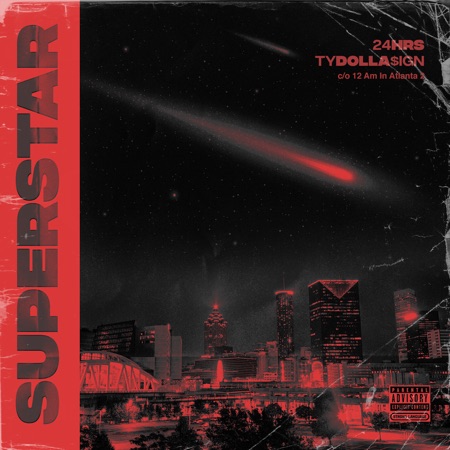 On "Superstar," the latest single from 24hrs upcoming DJ Drama-hosted mixtape 12AM in Atlanta 2, due 4/10 via Private Club Records/Rostrum Records, the ATL rapper and Ty Dolla $ign trade croonful, R-rated bars about their ladies and proclaim that it's imperative they receive the superstar treatment— to 24 that means Wraiths, and only wearing your clothes once. Tune in to the lavish single and let us know what you think in the comments!
The long-awaited sequel to 24hrs' popular 2017 mixtape 12 AM In Atlanta, also hosted by DJ Drama as part of his famed Gangsta Grillz series,12 AM In Atlanta 2 finds the artist updating the previous mixtape's flex-heavy style to reflect the changes in his lifestyle–from striver to boss, from upstart to established figure on the Atlanta music scene. "Selfies" follows the video for "911," with Wiz Khalifa, which earned a behind-the-scenes look from Forbes. Last year, 24hrs and his Private Club Records entered a partnership with Rostrum Records and released World On Fire, an 11-track album with appearances from DMX, 24hrs' brother MadeInTYO, and more.
© 2020, Seth Barmash. All rights reserved.