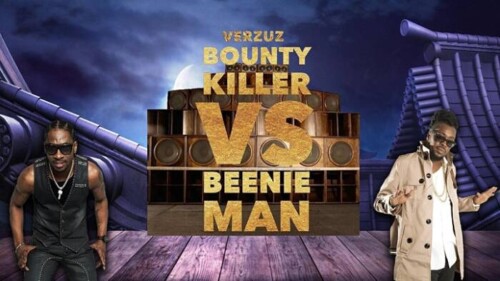 This past holiday weekend, despite #quarantinelife, was an eventful one – on social media, at least. Kicking off Memorial Day festivities, Swizz Beatz and Timbaland organized an EPIC Verzuz battle between two of Dancehall/Reggae'sl biggest icons – Beenie Man and Bounty Killer!
Live from Jamaica, the veteran artists faced off, in-person; a first for the IG Live series, as most of America is stuck at home. Going head-to-head, the battle was everything we had all hoped for and expected – with no shortage of energy and CHUNES!
If you're familiar with the history of Dancehall/Reggae, and the longstanding rivalry between Beenie and Bounty, then you can fully grasp how significant this battle was – for di culture. As if they never beefed, the two heavyweights went round for round with their biggest hits. With nearly half a million people tuned in, including celebrities such as Rihanna and Usain Bolt, all eyes were on this showdown.
Regardless of who won, because it's all opinion at the end of the day, once again, the culture won. The two OG's not only represented for their genre of music, but paid tribute to Hip Hop as well. Each, respectively, showcased some of their biggest collaborations. Beenie Man kicked it off with "Fresh From Yard" featuring Lil Kim, while Bounty Killer hit'em back with his Jeru the Damaga assisted "Suicide of Murder."
ICYMI, watch our favorite highlights, recorded by HHS1987's @Maria.Myraine in our video recap below!
© 2020, MariaMyraine. All rights reserved.