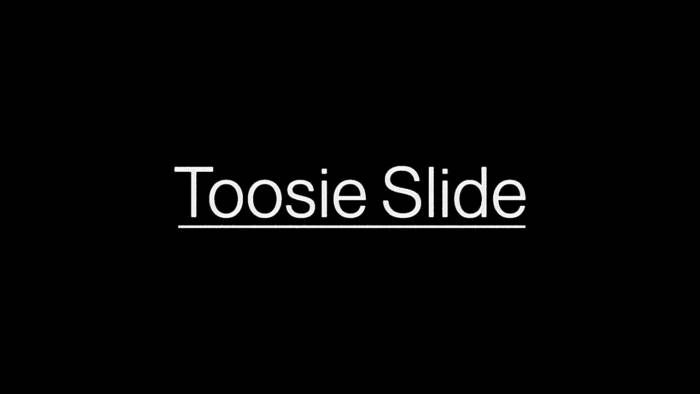 Drake masks up and takes us on an MTV CRIBS style tour of his new home in Toronto for the visual of "Tootsie Slide' The catchy song produced by OZ was named after the social influencer that had everyone scrambling to learn the dance steps on TIKTOK this past week. Tune in to the single and visual below and make sure to let us know what you think in the comments. Stay tuned here to HipHopSince1987.com for more work soon from Drake.
Director: Theo Skudra Producer: Christian Tyler Production Company: Colossale Cinematographer: Theo Skudra Production Coordinator: Alex Dall'Orso B Cam: Ali Khurshid Loader/Drone Op: Tristan Clarke-McMurchy PA: Kit Weyman and Jade-Elie Pascual SFX Company: Dynamic Effects Collective SFX Supervisor: Hudson Kenny SFX Technician: Matthew Beecraft Editor: Theo Skudra Assistant Editor: Ashton Lewis Finishing Company: Artjail Artjail Executive Producer: Leslie McCartney Artjail Producer: Caitlin Schooley Artjail Coordinator: Alison Maxwell Colourist: Clinton Homuth Assistant: Kevin Wu
© 2020, Seth Barmash. All rights reserved.