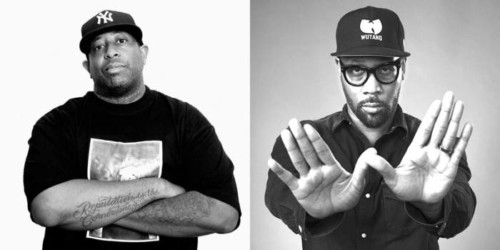 This past Saturday, April 13th, two of Hip Hop's icons, DJ Premier and RZA faced off in an epic beat battle – as coordinated by Timbaland and Swizz Beatz. And all of Hip Hop, the entertainment world and fans from all over, were tuned in! Despite a few technical issues, the live battle was legendary. And not to mention – necessary af for Hip Hop (and our sanities during this global pandemic).
When it was all said and done, people flocked to the Live's comments to voice their opinion on who won the battle. But despite who you favored, the real winner was Hip Hop.
In between playing classic bangers such as GZA's "Liquid Swords" and BIG's "Unbelievable," the two OG's shared stories, commentary, exchanged compliments and shouted out some of the Battle's notable viewers – who all left fire emojis in the comments.
As if the 20 songs (each) wasn't enough (because it wasn't), Premier and RZA decided to go into a bonus round that took all of us back. And possibly reminded some of how dope Hip Hop really is.
Thank you to the OG's for this. Watch HHS1987's @Maria.Myraine's recap video below with select highlights of our favorite moments.
© 2020, MariaMyraine. All rights reserved.