Bad Boys For Life!
The grand finale to one of the most epic movie franchises is quickly approaching. Last night, TIDAL's CRWN, hosted by Elliot Wilson, played host to two of the most icon actors/comedians. Taking to the stage, TIDAL's chief Content Officer introduced Will Smith and Martin Lawrence to a legendary theater in Harlem. The Apollo Theater erupted in cheers, as patrons got on their feet when the stars of the Bad Boys movie franchise walked across the stage.
In between teaser clips being shown on screens throughout the Apollo, Elliot engaged in an hour-long conversation with the OG's of comedy and film. With topics ranging from how the Bad Boys franchise started – with Martin deciding he wanted to Will to co-star from the jump – their favorite scenes that they filmed together, worldwide success, their characters, Hip Hop, and more.
As a fan of both Martin and Will, as well as the movie franchise, it was truly awe-inspiring to see two of my favorite actors on the same stage. Elliot Wilson's interview style is also noteworthy as he delved into compelling questions and commentary.
The hour-long interview was live-streamed via TIDAL throughout the evening. And if you haven't seen the official trailer yet, check out here on HipHopSince1987. "Bad Boys For Life" is set to hit theaters on January 17, 2020!
Back together for one last ride, Mike Lowry (played by Will Smith), and Marcus Burnett (Martin Lawrence) discussed their careers, the final movie in the trilogy, and more, in front of the live audience. Throughout the evening, Elliot Wilson and TIDAL showed preview clips of what's to come in the highly anticipated movie.
As a fan of both actors (having followed their careers since I was a kid), the movie franchise, and Elliot Wilson's interviews, it was quite an entertaining evening. Laughs, memories, and behind-the-scenes stories were shared. One of my favorite moments from the interview was when Will Smith recalled filming the dramatic "father" scene with James Avery (RIP Uncle Phil). And how he prepared himself for that emotional scene, with the help of Avery.
ICYMI, you can stream the full exclusive via TIDAL (seen above) and also check out some of the photos below.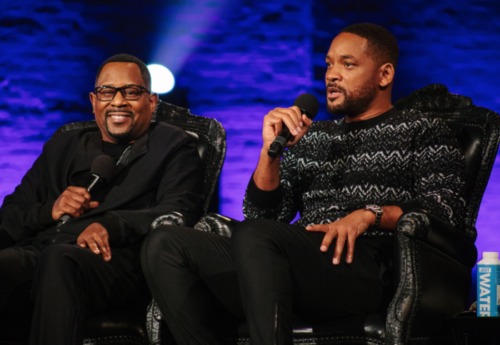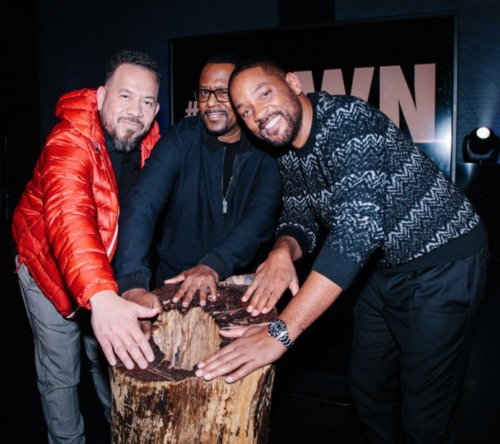 © 2020, MariaMyraine. All rights reserved.