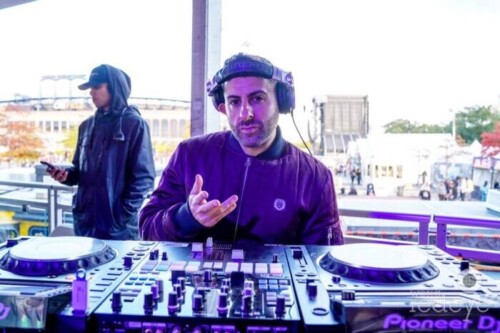 On October 28th, over 80,000 ticket holders filled Citi-Field in Queens New York for The Rolling Loud Festival. Hip Hop fans caught live performances by acts like: 50 Cent, J. Cole, Travis Scott, Bobby Schmurda, Lil UZI Vert, Dave East, Da Baby, Coi Leray, Fivio Foreign, Jack Harlow, Gucci Mane, Rick Ross, Kodak Black and more.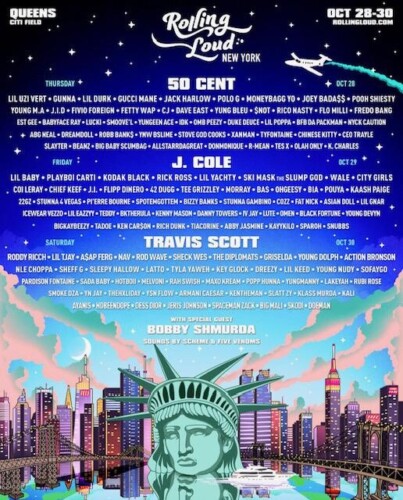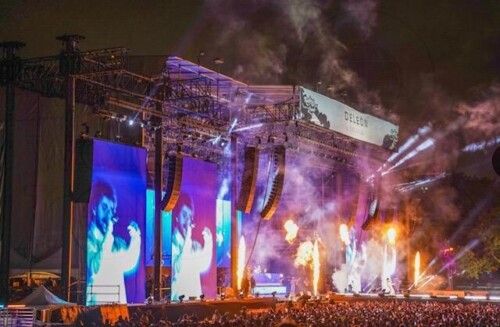 The 3 day music event was kicked off by Celebrity DJ SHORTKUTZ. The NY Native was the very first to hit the turntables from behind the velvet ropes of the festivals LOUD CLUB that hosted A list guests all weekend long including Rolling Loud Co- Founders Tariq Cherif and Matt Zingler , Bunny Zigler, 50 Cent who brought along girlfriend Jamira 'Cuban Link' Haines, Justin and Christian Combs, Tonee Marino , Jojo Lohaoud and more.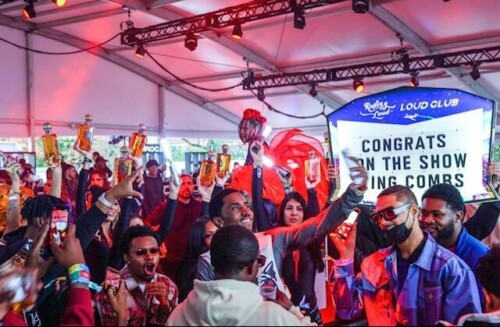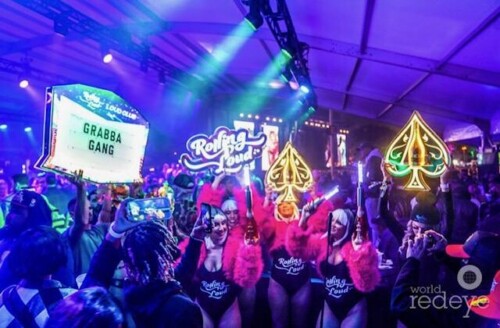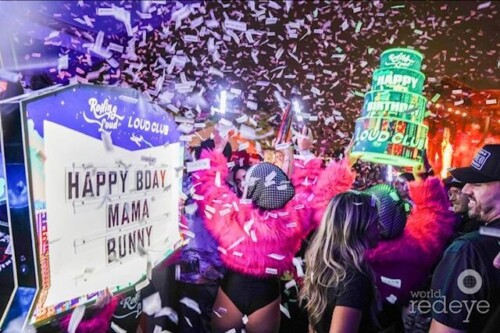 DJ SHORTKUTZ set the tone for Celebrity guests Thursday where 50 CENT, performed his greatest hits on stage to a firework show. He also brought out special guests DaBaby and A Boogie during his headlining set.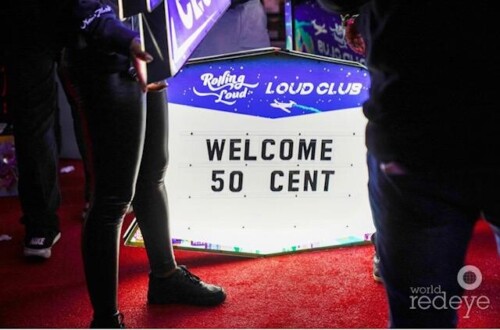 DJ Shortkutz then jetted off to Manhattan College where he met with longtime friend and business associate Jadakiss for the college's "Midnight Madness". The pair dined at Gigante's Restaurant with owner Lou Gigante and Manhattan head Coach Steve Masiello after the event until early Friday Morning.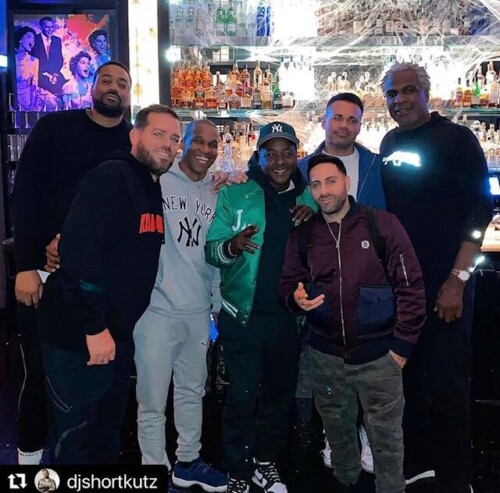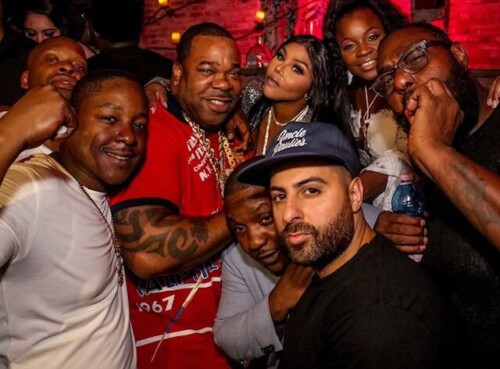 DJ Shortkutz quickly rose to fame among the nightclub circuit for bringing out the A List crowd to venues he was booked at including Celebrity Hot Spots like: 1OAK, MARQUEE, TAO, LAVO, and more. He is a currently one of the most sought after names having played in almost every major city throughout the US including Las Vegas, Los Angeles, Miami, Houston, Chicago, & Atlanta. He established a very strong presence internationally spinning in countries such as South Africa, Dubai, Mexico, Panama, China, Japan, Bahamas and throughout the Caribbean. He is the first and only DJ to have his own residency in the French West Indie Island of St Barths, where he currently plays for many of the biggest tastemakers in the world aboard their mega-yachts and in private villas.  Some celebrity clientele that have attended his events consist of Jay Z, Leonardo DiCaprio, 50 Cent, Tiesto, Drake, Kim Kardashian, Trey Songs, Fat Joe, The Real Housewives of NYC, Lil Kim, Diddy, Justin Bieber, NAS, Jadakiss, Jamie Foxx, Chris Brown, Timbaland, Irv Gotti, Miley Cyrus, Enrique Iglesias, Rhianna, and Heidi Klum.
DJ Shortkutz has played music at corporate events for high profile brands like: MTV, ABC, Grey Goose, ESPN, Chopard, RED Valentino, Saks Fifth Avenue, Ciroc Vodka and Heineken and has been featured on a Segment of Wendy William's Show, The NY Post's Page Six, FOX 5, TMZ, The Daily News, US Weekly, Gotham Magazine , This is 50, Hip Hop Weekly, and Kazi Magazine. CLICK HERE TO SEE ALL OF DJ SHORTKUTZ CLIENTS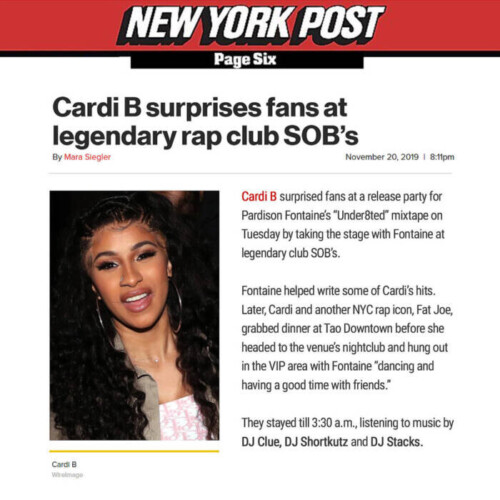 He was recently featured on Season 1, Episode 2 of "Playgrounds of The Rich & Famous", a UK docu-series where the program highlighted the celebrity DJ who married his longtime girlfriend on the very same island that he has an exclusive DJ residency on…St Barths.
DJ Shortkutz is regarded as one of the leading Celebrity DJs across the Globe and has been listed as one of the "Top 40 under 40 Entrepreneurs" by the Westchester Business Council. Stay tuned for more News Coverage on DJ SHORTZKUTZ and be sure to follow him on social media to find out which Hot Spot he'll be at next.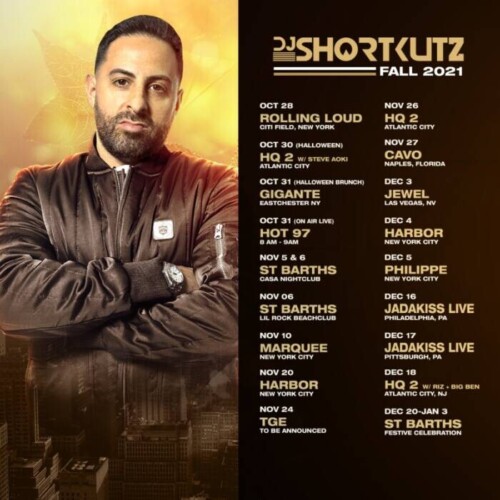 For Bookings, Collaborations, Press/ Media & all Business Inquiries:
EMAIL: [email protected]
Website: www.shortkutz.com
IG: @DJSHORTKUTZ
Twitter: @DJSHORTKUTZ
Facebook: DJ Shortkutz
YouTube SUBSCRIBE:  https://youtube.com/user/SHORTKUTZ11
Music Platforms: https://soundcloud.com/djshortkutz
© 2021, Kim Coco. All rights reserved.