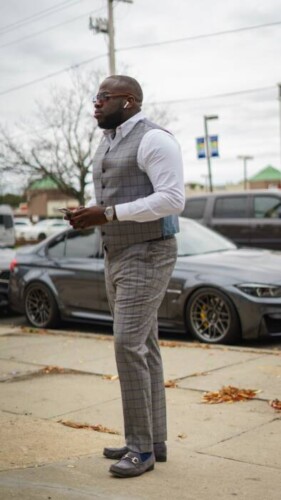 Financial Guru and co-founder of PTG365, Dave Obaseki uses the word "no" as a gateway to new opportunities. Prior to starting his business PTG365 with his partners, Obaseki worked at a car dealership but left due to being unhappy with his daily routine. "You have to have tunnel vision and understand there will be hurdles but, continue to keep pushing and you will make it, " said Obaseki.
Obaseki met his business partner Eric Whitehead at the Borough of Manhattan Community College. This meeting developed a partnership and business venture that is very successful. PTG365'S notable work has been featured in Forbes, Yahoo, Black Enterprise, Essence, and more. This garnered attention led them to have their own Snapchat show, called "Driven." The second season of "Driven" is in the works. "Driven" is produced by Big Fish Entertainment, and airs episode by episode on the app.
PTG365 showcases their ability to live up to high-end clients' needs such as entertainers such as Swae Lee, Gucci Mane, Rich The Kid and Tory Lanez. Driven has signed six seasons with SnapChat and hopes to have a deal with a major network in the future.
For more information regarding Dave Obaseki, contact Publicist @Averymsartistry.
© 2020, alanna. All rights reserved.