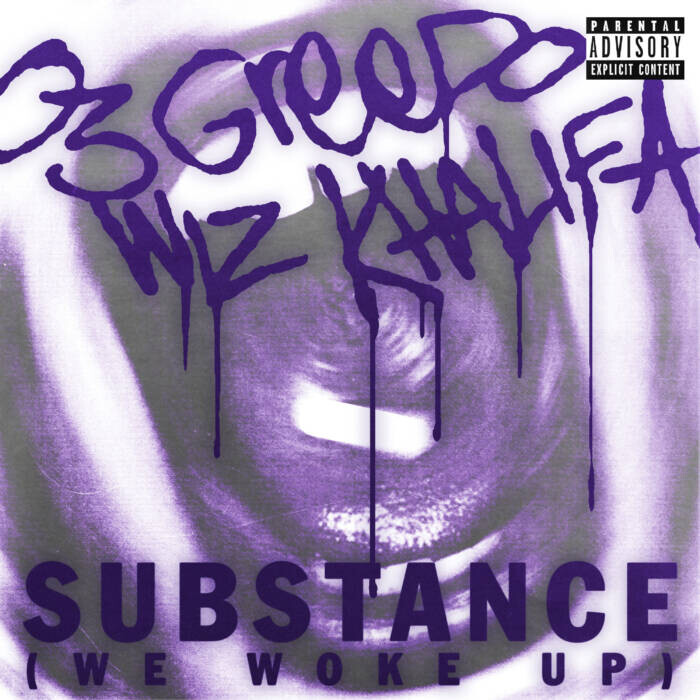 Blessed with a supernatural sense of melody, the legend of 03 Greedo has only grown larger during his time in prison. Tapping a rap superstar to remix a career highlight, the L.A. living legend shares "Substance (We Woke Up)" ft. Wiz Khalifa. A woozy and romantic rap ballad with a languid Beat Boy instrumental, the softly-sung "Substance" is a showcase for Greedo's taffy-like vocal runs and instinctual approach to songwriting. The atmospheric beat is a perfect fit for Wiz Khalifa's sensibility, the rapper's pure tenor cutting through the haze during his weeded-out, playalistic verse.
"Substance" originally found acclaim in 2018, when it was released as part of Greedo's The Wolf Of Grape Street project. A slowed down version of "Substance" became a popular sound on TikTok (whose community fell in love with the song's opening line: "We woke up/Intoxicated off all type of drugs") in November, reaching influencers like Nessa Barrett, generating over 230k video creations, and helping propel the song past 17 million plays on Spotify.
Undeterred by his prison sentence, which he is currently serving in Abilene, TX, 03 Greedo continued to put out quality L.A. street music in 2020. In August, Greedo teamed up with frequent producer Ron-RonTheProducer for Load It Up Vol. 01. Mixing the raw creativity of Greedo's early "creep music" with the songwriting chops and mic presence of the locked-in Greedo who recorded thousands of songs in the months leading to his lockup, Load it Up Vol. 01 featured buzzing singles like the hook-filled "Baccstage" ft. Shordie Shordie & Wallie The Sensei, the hard-hitting "Drip Keep Going" ft. Key Glock, and especially the Chief Keef-assisted trap anthem "Bands In Da Basement." Load It Up Vol. 01 is available to stream everywhere via Alamo Records.
Ready to flood the market with more of his massive backlog of music, 03 Greedo will make his presence felt in 2021, even if he remains behind bars. Stay tuned for much more.
Buy/Stream "Substance (We Woke Up)" (Remix) ft. Wiz Khalifa: http://smarturl.it/SubstanceRemix​
Watch the visualizer for "Substance" (Remix) ft. Wiz Khalifa: https://youtu.be/9RAwHbCGK_Q
© 2021, Seth Barmash. All rights reserved.