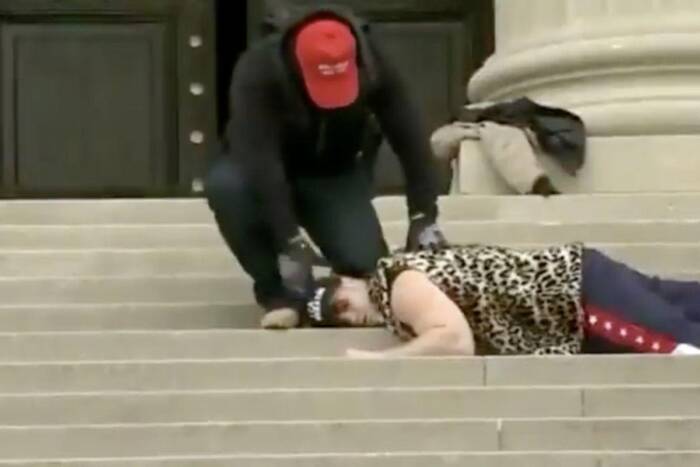 On Wednesday, two Trump supporters reenacted George Floyd's death, caused by four Minneapolis police officers in May last year. These men were on the National City Christian Church's steps and particularly acted the part where former Minneapolis Police Officer Derek Chauvin put his knee on the neck of Floyd for about nine minutes. The man who acted as the cop wore a "Make America Great Again" hat. The event took place right under a Black Lives Matter (BLM) banner.
Moments after @nationalcitycc unfolds a #BlackLivesMatter banner, two Trump supporters are seen recreating the death of George Floyd on the church's steps. Stay with @corynbc and @nbcwashington all day long for LIVE coverage pic.twitter.com/QIF0eC08hi

— Anthony Mague (@AnthonyMague) January 6, 2021
© 2021, The Millennial General. All rights reserved.