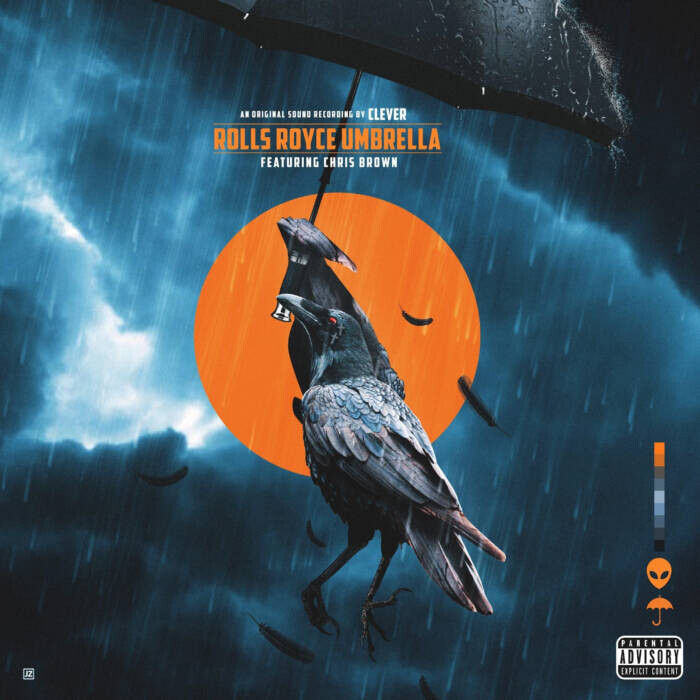 Check out one of music's best-kept secret, Clever. He's signed to Post Malone and Juice Wrld plus has collaborated with everyone from Justin Beiber to Snoop Dogg. He's who the icons of this generation call when they need a fresh dose of something special. After gaining 100 million-plus streams indepently, tomorrow he unleashes his first single of 2021 "Rolls Royce Umbrella" featuring Chris Brown. 
"It's a rags-to-riches story," Clever says. "I'm talking about how far I've come. It's a concept we all can get behind. At the same time, it says, 'Being rich and famous is not everything'. Even though money can't buy happiness, I'd rather cry in a Rolls Royce. I was poor, but now I'm poured up!"
The buzzing Alabama rapper and singer attracted GRAMMY® Award-winning superstar Breezy to join him on this unconventional, yet undeniable banger. The instrumental simmers as CLEVER's voice soars, illuminating his inimitable inflection and towering range. Meanwhile, Chris Brown cruises through with a striking and sizzling verse of his own.
Follow CLEVER:
Instagram
Twitter
Youtube
Spotify
Apple
SoundCloud
© 2021, Seth Barmash. All rights reserved.