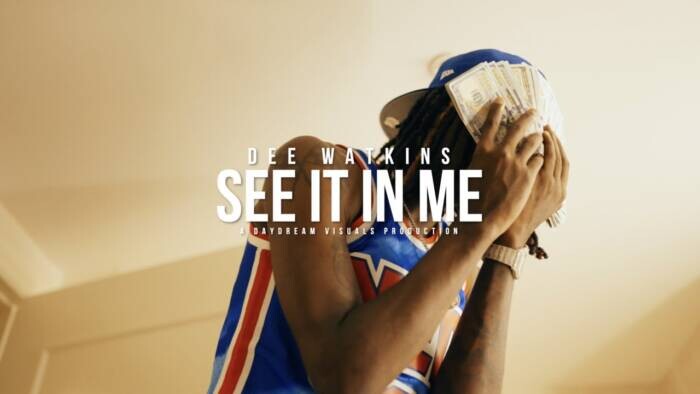 Baring his soul in his drawly and melodic rhymes, Dee Watkins wins fans with his steadfast devotion to keeping it real. Reflecting on the hardships he continues to experience even as he rises to the top, Dee shares "TBH (I'm Sorry)," his new video single. Flanked by mournful pianos and echoing vocal samples, Dee delivers a heartfelt confessional, dwelling on the troubles on his mind with artful honesty, apologizing to certain friends by name and mourning others: "I'm so lost, I don't know who to give my love to," admits Dee. Directed by Rice Cognac, the video is a snapshot of Dee's life on tour, focusing on his stop in Los Angeles, where he performs in front of a sold out crowd during Rod Wave's "SoulFly Tour," interviews with the Tapped In podcast, and posts up in a Hollywood mansion. "TBH (I'm Sorry)" is the latest video from Problem Child 3, Dee's next project, coming soon via Alamo Records.
The third installment in Dee's breakout Problem Child series, which included regional hits like the Pitchfork-praised "Hell Raiser" and "Fake Sh*t" ft. NoCap. The mixtape is home to recent singles like  "Problem Child 3 (Intro)" and "Beside Me," the latter a tribute to Dee's close friend Ham, who passed away recently. On the upcoming Problem Child 3, a return to Dee's signature mixtape series after the release of Not One Of Them, earlier this year, Dee reckons with his irresponsible past, seeking ways to better himself without forgetting the hard lessons he learned on the streets. Featuring appearances from NoCap, Hotboii, and Quail, Problem Child 3 is due to release in the coming weeks.
Watch "TBH (I'm Sorry)": https://www.youtube.com/watch?v=Ms3xept5qNw
Buy tickets to see Dee Watkins live: http://soulflytour.com
© 2021, Seth "Digital Crates" Barmash. All rights reserved.