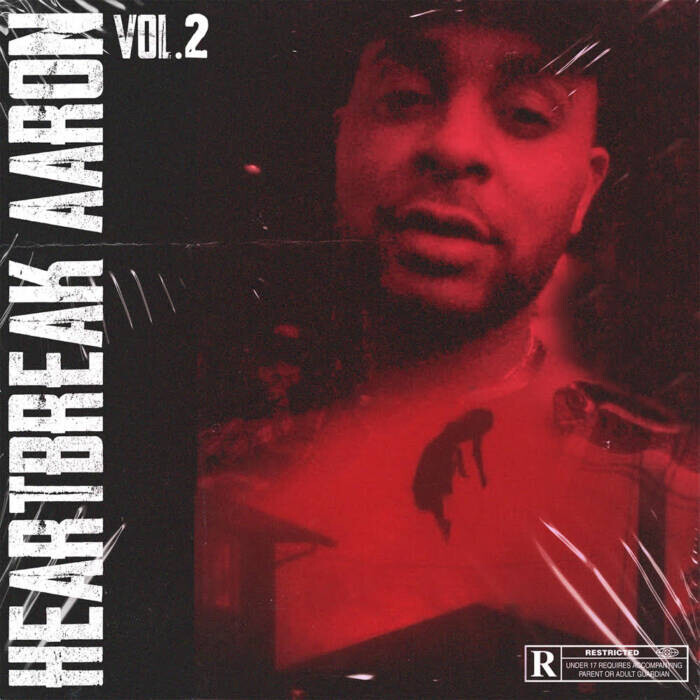 Heartbreak Aaron (Vol. 2) showcases the further artistic evolution of L.A.-based emcee and vocalist Fluent, who captures the vulnerability and energy of the first volume while taking his approach to the next level. It's all part of his goal to keep pushing himself as an artist as he helps listeners cope with the ups and downs that come with loving certain people.
"I would like every listener, every supporter, and every fan to feel the energy of this EP," Flu explains. "I would also like them to learn to be ok with being real with yourself. And also catch a wave to a few bops on the journey of this new record."
To say the second Heartbreak Aaron EP has a "few bops" feels like an understatement. As heard on lead single "Show Me 1000x" featuring Rayven Justice, Flu is embracing that late-night, bumping-system sound with the help of some of his favorite producers. Among them is Toronto's DJ Shaw T, who Flu says is instrumental in creating the "Heartbreak Aaron" sound. "His production allows me to take the listener to a different part of my artistry, my strength in songwriting," the emcee says. The two also teamed up for the more wavy "Zonin" as well as the pulsing "Listen to Me."
Elsewhere, Flu links with J Glad Music on a pair of tracks, "Jaded" and "Lover Friend," the latter featuring go-to collaborator Nancy Gomes. The two are once again in their bag on "Lover Friend," a more rap-focused cut that segues brilliantly from the moody opening track, "Dangerous," produced by J Cardim.
These six tracks demonstrate not only Flu's deep versatility and skill set, but also his commitment to making his best work yet. His love for the craft is clear in both his music and in how he describes his creative process, and it gives a unique energy to what you can hear on this EP.
Heartbreak Aaron (Vol. 2) is available now through all major digital retailers and streaming platforms through Fluent's Supreme Regime imprint via EMPIRE.
Fluent Online:
• Instagram: https://www.instagram.com/fluent_sr
• Twitter: https://twitter.com/FluentTheGod
• Spotify: https://open.spotify.com/artist/0mC5BFXDPFR9xgmBFKjeYL
music.apple.com/us/album/heartbreak-aaron-vol-2-ep/1561049836
© 2021, Seth Barmash. All rights reserved.