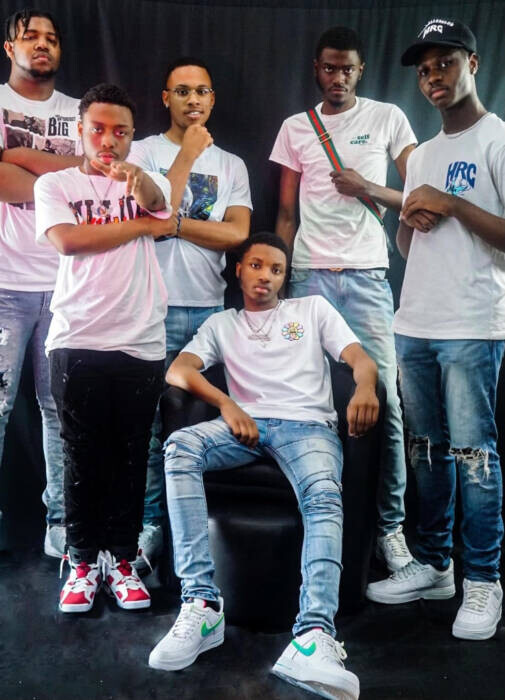 GX Yung King$ is the hottest new up & coming rap group from the Global Excalibur Music Group stable. The YK$ is a group of 6 artists that have different styles and personalities to bring across their unique expression of hip hop. Although they are from New York, Philly, Baltimore, and Delaware they have been friends all of their lives and the chemistry shows through in the music. Jah, Moodz, Mal Swervo, Jay Rez, Pheno Suave, and Richie Blessed have a wide range of content from a very different perspective unlike any in the industry. GX Yung King$ is a group you will want to follow every step of their journey.
They first burst on the scene with the anthem "Victim" covering the topic of police brutality and injustices going on in the country. Then released their second single "Ride The Wave" where the vibe is all about having fun. Now they just released their debut EP "Glow" with seven songs displaying their wide range of styles and characteristics in music, and is on the verge of becoming an established group in the industry.
© 2021, Seth Barmash. All rights reserved.