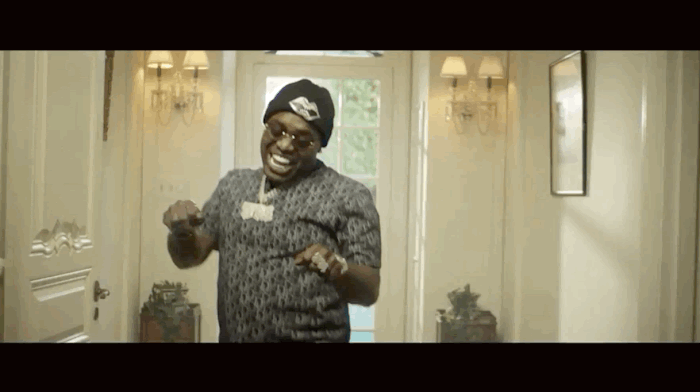 Wielding a malleable flow and a million watt smile, Peewee Longway is a pillar of the Atlanta rap scene. Kicking back and showing the world how he lives, Peewee shares "Pink Salmon," his new music video."Pink Salmon" features a percolating beat from ATL sound architect Cassius Jay, who layers spritely synths over swinging percussion. Peewee opens up his bottomless arsenal of flows, rocking side-stepping cadences and melodic runs as he boasts about his boss life: "Thotiana, Blueface/Calamari, two plates/'Rari came, new plate/Chop the brick and serve the souffle." In the video, Peewee kicks back in a stately mansion, accompanied by some gorgeous ladies and close friends, as he counts his cash and challenges his bae to a game of chess. "Pink Salmon" is the latest video from Longway Sinatra 2, Peewee's upcoming project, following December's video for "Anxious."
The sequel to a beloved 2016 mixtape, Longway Sinatra 2 rekindles the chemistry between Peewee and Cassius Jay, the rapper navigating the producer's percolating synths and swelling organs with a constantly mutating patter. Spanning 17 tracks, each one produced by Cassius Jay, the project reaffirms Peewee's status as a one-of-a-kind trap original, flashing the nimble verbosity and witty lyricism that endears the rapper to his fans and earns the recognition of compadres like Gucci Mane and Young Thug. Featuring appearances from Lil Baby, Lil Yachty, Blac Youngsta, Tee Grizzley, Hoodrich Pablo Juan, Jazze Pha, and more, Longway Sinatra arrives on January 22nd and is currently available for pre-order/pre-save.
Watch "Pink Salmon": https://www.youtube.com/watch?v=OoUEiY9533c
Buy/Stream "Pink Salmon": https://music.empi.re/pinksalmon
Pre-order/pre-save Longway Sinatra 2: https://music.empi.re/anxious
Longway Sinatra 2 tracklist:
White Horse
Anxious
Real Trappas (feat. Hoodrich Pablo Juan & Wicced)
Bad Bitch (feat. Blac Youngsta)
Wet Wet
Get Right
Nobody Now
Heaven Got A Ghetto
Trap It Out (feat. Lil Baby)
Pink Salmon
Skydiving
Takeoff
Help (feat. Wicced)
C.O.D. (feat. MPA Yikes)
Work (feat. Jazzy Pha)
Forever (feat. Tee Grizzley & Lil Yachty)
Blue Benjamins
© 2021, Seth Barmash. All rights reserved.