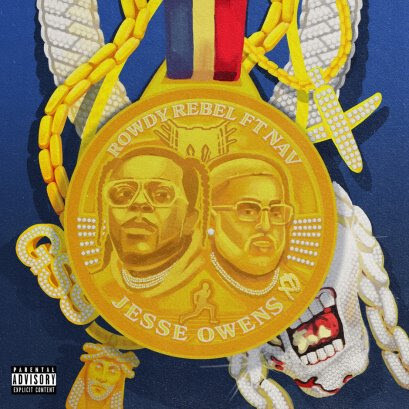 Marking a triumphant homecoming after six years away, critically acclaimed Brooklyn rapper Rowdy Rebel launches his official comeback single and music video "Jesse Owens" [feat. NAV] today.
A member of the influential GS9 crew, Rowdy's return to the spotlight will undoubtedly shake New York and the culture at large. On "Jesse Owens," he bodies hard hitting 808s with a commanding and confident flow as he assures, "Back in my zone and I'm focused, please don't start no commotion." NAV pulls up with a slick guest spot before the hook takes off, "I ran up a bag so fast like I'm Jesse Owens." In the accompanying music video, they descend upon the Big Apple & LA, taking over a sneaker shop and rapping on the streets.
© 2021, Seth Barmash. All rights reserved.