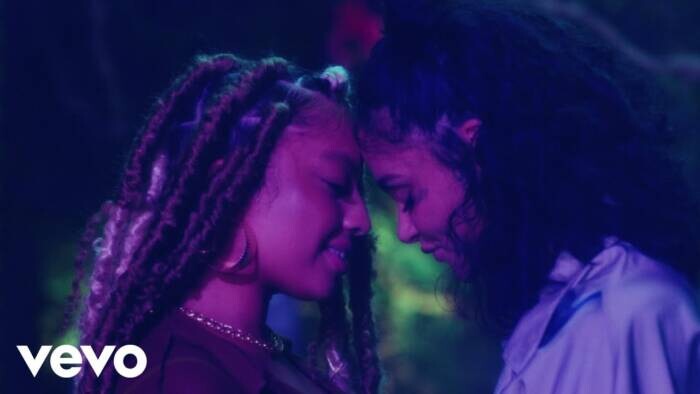 Kiana Ledé finally achieved her dream collaboration just last week. With the release of her latest track "Ur Best Friend" featuring none other than Kehlani, she merged her R&B talents seamlessly as she effortlessly fused her R&B talents with Kehlani's. Their collaboration continues today (July 30) with the release of the official music video, which beautifully and expertly illustrates the relationship triangle. She starts off the song by describing her current situation and looking forward to risking everything to see the person she truly wants:
Since the beginning of 2021, Kiana Ledé has provided some dope assists including "Count Me In (Remix)" with THEY. Moreover, she was featured on the new Big Femme Energy Volume 1 compilation by Femme It Forward. On the song "Cut Em Off," she sang about cutting Em off. Last year, she shared her debut album KIKI, and within a few months, she would follow up with a deluxe edition. As a result of the new release, her lineup of features now includes artists such as Jacquees, Ant Clemons, Lucky Daye, Ari Lennox, and more. 
© 2021, Jonathan P-Wright. All rights reserved.