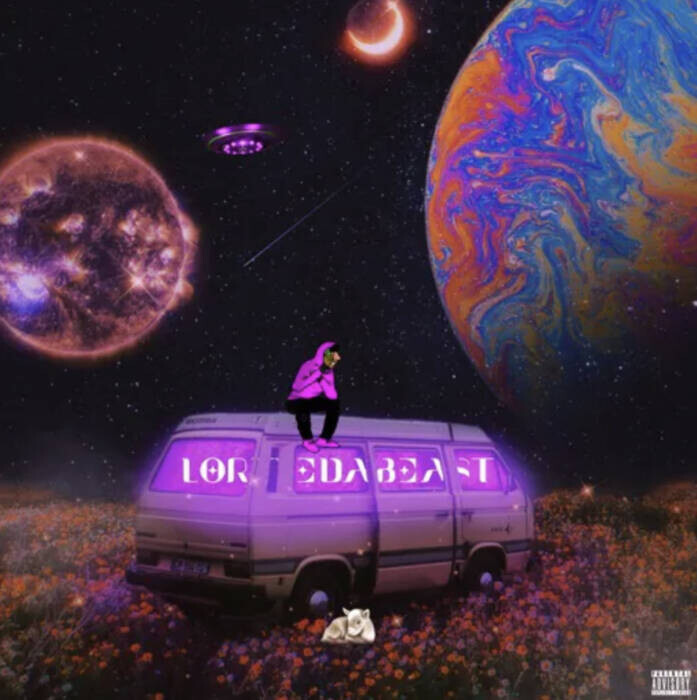 Rising West Baltimore rapper Lor Tye Da Beast   drops his new energetic single "Hood Baby." Following up the release of his mixtape Baby Goat, Lor Tye Da Beast blesses fans with a new single that's already picking up on the East Coast.
TiedIn Entertainment is a family affair where Lor Tye DaBeast has the full support of his family as he pursues his dreams to influence the streets with his lyrics straight out the booth.
Building a buzz with the release of songs like "Midnight in Atlanta," "On Go" and "The One" Lor Tye Da Beast's catalog is also highlighted by "Been Through" ft Rylo Rodriguez.
"I just dropped a new single called Hood Baby and plus I just dropped a tape called Baby Goat, then I got the new tape that I'm working on called The Golden Child. The title came when I was in the studio with my uncles and I just laid down a verse and I came out the booth and he was like, 'you the golden child.'"
Living up to his name as "The Golden Child" Lor Tye Da Beast is only 19 years old but experienced in rapping and recording in the booth since the age of 15 – he actually started rapping around 11 or 12.  Lor Tye Da Beast zones out when he gets in the booth and the lyrics and stories from his life flow like street poetry over beats.
"When I'm a booth and it's like dark, I just think about everything in my whole life. I can put my life out there without me talking about it. I can just rap it," Lor Tye Da Beast said. "I always looked up to the Hot Boys, Wayne, Turk, BG, Juvenile. I always wanted to be Lil Wayne and then my mother would always play singing music, R&B like Mariah or Alicia Keys. The music has always been around and it's always been part of my life. "
Focused on learning the business of rap music and the music industry as a whole Lor Tye Da Beast has plans to pursue music production and music business at a school eventually.
"My main goal has been to elevate every day.  But my main goal for the last 3 months of 2021 is to finish the tape, preview it and get further into the business side of music so I can understand both sides of the industry, art, and business. I already taught myself the basics but I want to understand the money side to it and how I can get the money."
Despite obstacles and the challenges of being young, the future is bright for Lor Tye Da Beast as he has some big features on the horizon to bundle with his sound.
"Me and a few artists got stuff in the works. I'm plugged in with several big names, so we are supposed to be working soon. We gonna record the songs together so it's like I'm just planning a trip to Atlanta so we can make that happen," Lor Tye Da Beast said. "Golden Child is coming soon, I'm working on improving my sound and I'm still in the works of making that sound, but when the fans hear it, they gonna love what they're hearing."
For more information on Lor Tye DaBeast, check out his social media pages below: 
Instagram:  
Twitter:
TikTok:
By: Jake Crates
© 2021, Seth Barmash. All rights reserved.