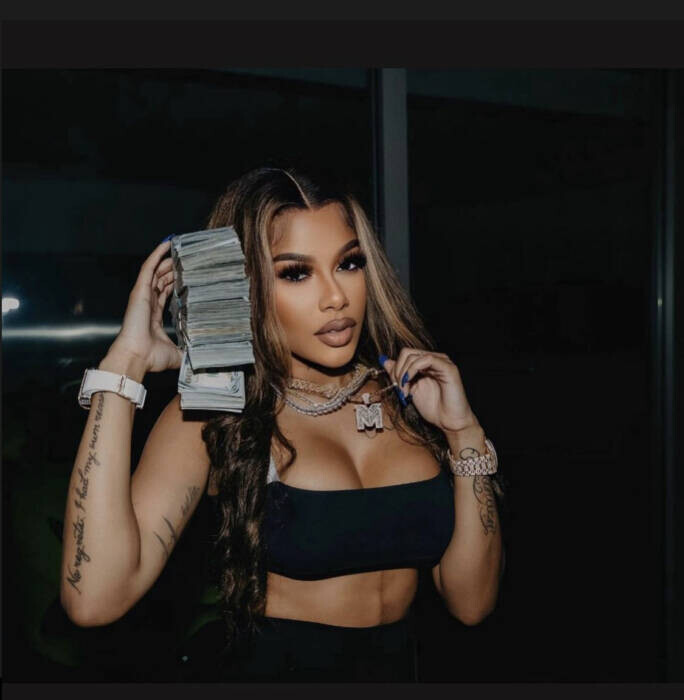 Back in September, Lil Wayne — who sold his entire Young Money to Universal at the top of the year — shocked the world with the new signing of female rapper-vocalist Mellow Rackz. And with all eyes on her, the new protege aims to wow a newfound audience with a series of new visuals, titled "Who Whant Smoke" and "Nice and Slow." Best known for her 2020 rise, Mellow Rackz's latest effort aims to elevate her proven greatness.
In "Who Want Smoke," a Killer Jack film, Rackz flaunts around the penthouse in diamonds head-to-toe, spit venomous raps about being the hottest artist-to-watch and what she has in store for the industry. While her curvaceous frame bounces around, she shows us how she's living, which includes plenty of foreign cars and wardrobe. Mixing style and grace with aggression and star power, she proves that Wayne's alignment is magnificent.
On "Nice and Slow," Rackz showcases diversity. In the visual, she plays a sex demon backed with a stable of dominating baddies that fiend for her body. Enticing with hypnotizing beauty, seductive melodies and more, the song's lyrics make her immaculate. One look, you will be instantly addicted to the Florida star who is destined to be Young Money's next big star.
Before Wayne and the signing, Mellow Rackz created a buzz at the top of 2021 with her aggressive, slick-talking, but salacious style and two previously released hits "Diamonds" and "Right Now" featuring Icewater Vezzo. "Nice and Slow" and "Who Want Smoke" is the perfect origin point for any newly discovered fan who is building anticipation for her forthcoming debut album.
Mellow Rackz is currently working on her Young Money/Republic debut, but before that, she will be apart of the new Young Money compilation album on the arrival in 2022, announced by Lil Wayne back last March. "We about to put the compilation together with all the artists together on one album," Wayne told Fox Sports Radio's Up On Game. "That sets up everything for everybody so they could start coming out with their solo projects as well."
After viewing her new videos, explore more of Mellow Rackz music on Spotify. Take a look at "Who Want Smoke" above and "Nice and Slow" below.
© 2021, Oktane. All rights reserved.