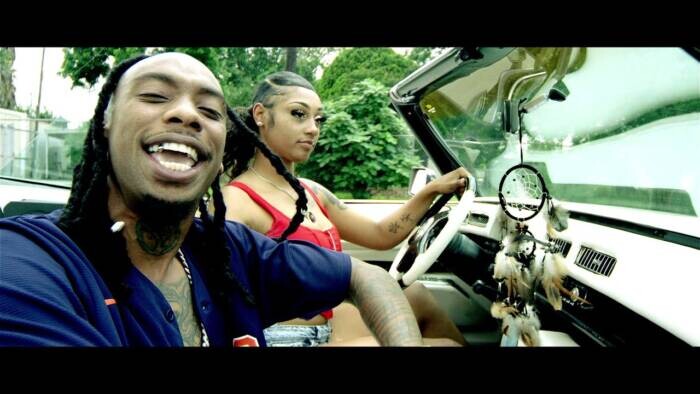 DJ Chose and Yung Pooda have done their best to honor that classic Southern rap staple. A sample of Mike Jones' popular "Still Tippin" track appears on the duo's "Forever Tippin" today (June 28). Pooda uses the classic sample in the song, and even talks about the time he met the legendary singer in the original:
Dreamdoll's Yung Pooda collaborated with Aaria on "Thrug Love (Remix)." He also released "Repeat Dat" and "Lies Told" in 2020. Last year, she released Life In Plastic 2, an album of original music featuring Lil Kim, David Lee, cupcaKe, and LouGotCash. The last few months have seen her release several collab singles, such as LightSkinKeisha, "Watchu Like" with Rah Swish, "Ah Ah Ah" with Fivio Foreign, and "It's A Vibe" with Saucy Santana and her own single "On Ya Head."
The Texas native DJ Chose recently released a new track entitled "THICK" which got a major boost in popularity thanks to his fellow Texas-raised friend Megan Thee Stallion who hops on the remix. DJ Chose returned to the scene with "You A Dime," this time with Gucci Mane. DJ Chose's Took Me Forever album, released last year, is another banger. Chubb C, City 3000 and Fredo Bang contributed to the 17 track project. 
© 2021, Jonathan P-Wright. All rights reserved.