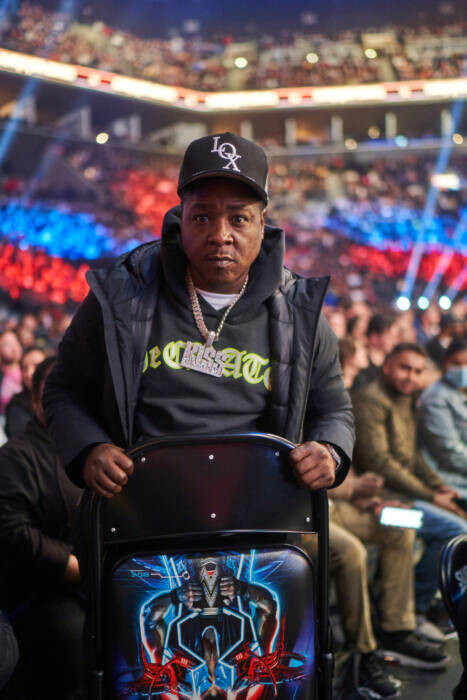 Photo Credit: Daniel Vasquez @danielvasquezphotos
WWE continues the annual Survivor Series event at Barclays Center in Brooklyn, New York. Over 15,000 fans in the WWE universe gather to see Becky Lynch and Charlotte Flair, Team Raw vs. Team Smackdown and the fan favorite Roman Reigns Vs. WWE Champion Big E and celebrate the 25th anniversary of The Rock's debut.
Recording artists Smoke DZA, Westside Gunn and Jadakiss were seen ringside enjoying the show and engaging with the crowd as the night went on.
Photo Credit: Daniel Vasquez @danielvasquezphotos
Leading up to Survivor Series, the WWE teamed up with influencers to give megafans of the WWE Universe the chance to win tickets from several  social media giveaways. Hip Hop Influencers like Ray Ray, Mr. Commodore, Mouse Jones, Shaheem Reid, Kenstarr, Kasfacts and more held competitions in search of the world's biggest fans to be in attendance. They also attended the event in the skybox, showing support for the WWE world champion Big E. Kenstarz wore his purple jacket with "Nature Boy" on the back, in honor of WWE legend, Ric Flair.
Krista B of Hot 97 said, "This is my first survivor series. I have been a fan since The Rock debuted. It is my favorite pay-per-view and WWE feels like a part of my family. To see this in my hometown of Brooklyn has been amazing, I can't express it enough."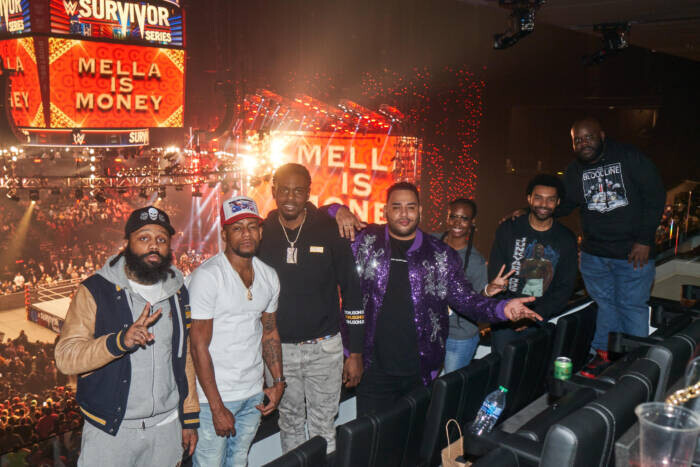 Photo Credit: Daniel Vasquez @danielvasquezphotos
About WWE
WWE, a publicly traded company (NYSE: WWE), is an integrated media organization and recognized leader in global entertainment. The Company consists of a portfolio of businesses that create and deliver original content 52 weeks a year to a global audience. WWE is committed to family-friendly entertainment on its television programming, pay-per-view, digital media and publishing platforms. WWE's TV-PG programming can be seen in more than 900 million homes worldwide in 28 languages through world-class distribution partners including NBCUniversal, FOX Sports, BT Sport, Sony India and Rogers. The award-winning WWE Network includes all live pay-per-views, scheduled programming and a massive video-on-demand library and is currently available in more than 180 countries. In the United States, NBCUniversal's streaming service, Peacock, is the exclusive home to WWE Network.
© 2021, Seth Barmash. All rights reserved.