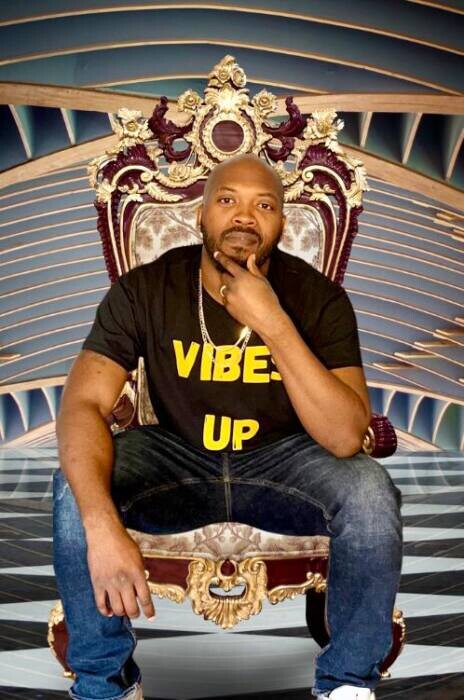 "Music is your own experience, your thoughts, your wisdom. If you don't live it, it won't come out of your horn" by Charlie Parker, who also inspired many people to pursue their careers in singing. 
Strength and growth come only through continuous effort and struggle. Life is essentially a cheat and its conditions are those of defeat; the redeeming things are not happiness and pleasure but the deeper satisfactions that come out of struggle. Each and every person has to face difficulties in achieving their goals. Once a wise man said "an inspiring story remains an inspiring story" and here we have one: 
Munir Vibes is a truly inspiring and talented hip-hop artist and musician. He is a Philadelphia-born native and is also a certified Ho'oponopono Practitioner, Ordained Minister, and has completed courses in self-development. His favorite genres of music are Hip Hop & Reggae, which both share many common themes in their music and in the lyrics that discuss the issues of drugs and crime, expose political problems facing minorities, and express social discontent. He is very passionate about his work. His journey has been a big inspiration to all the people out there. He has worked really hard to achieve the heights he is on. 
Munir Vibes has faced many challenges to make it to where he is today. He clearly remembers everything, from the struggles to the bright and shining days in his life. Some people tried to set him up in a situation for which he was arrested and sent to prison. After being released from prison, he reflected upon his life and knew who caused these miseries, but decided to move on towards the right path of enjoying his life and achieving his goals! His children are the #1 inspiration for him to be the best version of himself!
Munir Vibes aims to set up his own foundation to help the underprivileged in developing their positive image to regain control of their lives. He has his own YouTube channel named" MunirVibes ". His achievements are often attributed to his carefree outlook on life and his desire to follow his passion. He wants his audience to enjoy his songs and hopes that through music, he can inspire everyone to follow their hearts. 
Keep a positive and creative mindset and one day you are going to see a world you always dreamt of. Keep your vibes up!
© 2022, Seth "Digital Crates" Barmash. All rights reserved.