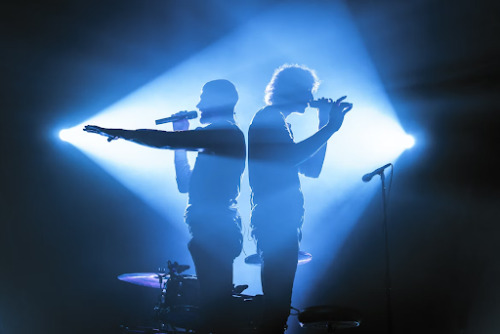 Get ready for the fashion event of the year! The 2023 Met Gala is back, bringing out the brightest stars and most daring outfits. This year's theme is "Karl Lagerfeld: A Line of Beauty," honoring the legacy of the late fashion designer who made his mark on Chanel and Fendi.
This year's event is extra special because some of the hottest female rappers are making their Met Gala debuts. Up-and-comer Ice Spice, known for her smash hit "Munch," will attend as Anna Wintour's "special guest." And fashion icon Doja Cat is also expected to make an appearance. Women in hip-hop and R&B have been making waves at the Met Gala since Lil' Kim rocked the red carpet years ago, and this year promises to be just as fierce. To get the right impression and expectations, you must look back at how the Met Gala looked and who was the most memorable.
Who was the most talked about at the Met Gala?
To watch the Met Gala and similar broadcasts in real-time, you need to prepare your IOS device in advance. The easiest way is to install VPN for Apple iPhone, which allows you to access any site in the world. It is enough to download VeePN and connect to a remote server to open even the site that is not available in your country by default. If you are interested in a free IOS VPN, then you should choose VeePN. This is a VPN with a free trial version that supports all technologies for protecting data and maintaining anonymity and privacy on the network. To better understand the value of VPN for IOS, you need to briefly understand how VPN work on iPhone. It's simple: a VPN establishes an encrypted connection between you and a third-party server, so no one knows your real IP address, and you can feel safe. Just connect the app to your iPhone and enjoy live streaming from any concert or event around the world.  Let's see who stole the show at the Met Gala.
#1 Lil' Kim
Lil Kim set the bar high for female rappers to come with her iconic appearance at the 1999 Met Gala. The theme was "Rock Style," All eyes were on the Bad Boy artist as she walked in wearing a bold hot pink two-piece Versace outfit that showcased her figure. She completed the look with a floor-length fur coat and pink snakeskin boots, topped off with a pink wig and blonde highlights reminiscent of her "Crush On You" video. Though her outfit was later criticized for its revealing nature, at the time, Lil' Kim received rave reviews from attendees.
#2 Nicki Minaj
Nicki Minaj stole the show at the 2018 Met Gala, where the theme was "Heavenly Bodies: Fashion and the Catholic Imagination." The rapper looked regal in a stunning red and black strapless gown by Oscar de la Renta, with intricate beading and embroidery work that included a cross and rosary around the waist. Nicki completed the look with sparkling diamond jewelry by Jacob & Co. This was one of her first appearances on the fashion scene after her infamous fight with Cardi B eight months earlier.
#3 Diddy and Yung Miami
Diddy and Yung Miami made a grand entrance at the Met Gala, stealing everyone's attention with their stylish outfits. Diddy dressed to impress by showcasing an elaborate Sean John attire, consisting of a waist-length jacket with intricate embellishments, a black collared shirt, straight-leg pants, and a flashy robe adorned with black roses. The addition of black sunglasses and gloves gave a nod to fashion icon Karl Lagerfeld. Yung Miami also brought her A-game with a look that was equally impressive.
#4 Saweetie
At the 2021 Met Gala, the theme was "In America: A Lexicon of Fashion," and Saweetie made a statement in a gown that held special meaning. The rapper turned heads in a Christian Cowan gown adorned with "10 million crystals" that changed colors from pink to red to white. The gown also featured a cape that paid tribute to Saweetie's heritage. "My cape represents the Black American heritage flag and the Filipino flag," she explained, adding that it was quite heavy.
#5 Lizzo
Lizzo stunned at the 2022 Met Gala in a captivating black Thom Browne outfit adorned with gold hand embroidery on the cape. She accessorized with a stack of gold chokers that complemented the regal ensemble. As an extra treat, Lizzo brought her beloved flute, Sasha Flute, to the red carpet, further amplifying her already impressive performance.
#6 Rihanna
At the 2015 Met Gala, the pop star turned heads in a stunning canary yellow robe. The ensemble featured a fur-trimmed yellow cape with intricate gold floral designs, complete with a long train. Chinese designer, Guo Pei, crafted the gown in line with the event's theme, China: Through the Looking Glass.
#7 Cardi B
The 2019 Met Gala celebrated the theme "Camp: Notes of Fashion," honoring an aesthetic that celebrates theatricality and irony. One standout look of the night belonged to Cardi B, who wore a stunning, avant-garde red dress designed by Thom Browne. The dress featured 10 feet of tulle and silk organza and included 30,000 feathers hand-sewn onto the fabric. Cardi required a 10-person entourage to help her navigate the red carpet while wearing the dress. To complete the look, Cardi wore a Stephen Jones-designed headpiece that resembled a red diamond.
Final Words
The Met Gala is an event that celebrates fashion, art, and culture. It provides a great platform for celebrities to showcase their unique style and make bold statements with their outfits. From Lil' Kim's iconic pink ensemble to Cardi B's extravagant feather dress, some celebs have truly set the bar high when it comes to making an unforgettable look.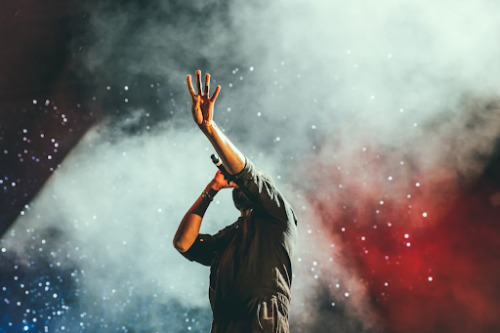 © 2023, Seth "Digital Crates" Barmash. All rights reserved.