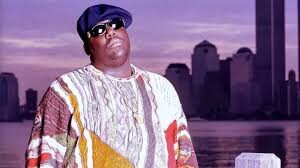 More than a musical style or genre, hip-hop is one of the most significant cultural movements in the world right now. Hip-hop garnered mainstream popularity in the 80s and 90s and has exerted a powerful influence on the fashion world since then. In a BBC Culture article, journalist Precious Adesina highlights how the unique style and sensibilities of hip-hop artists have become inextricably linked to fashion, from the relaxed and oversized silhouettes of streetwear to the patterns and logomania of luxury designer brands.

But beyond clothing, accessories like sunglasses are another way for hip-hop musicians to form and communicate a distinct identity. They help set trends and drive brand sales by sporting eyewear during performances and public appearances. So, here are four iconic eyewear looks from your favorite fashion-forward rappers.

Diddy at the 2023 Met Gala


While it's the most recent look on this list, Diddy's appearance at the 2023 Met Gala deserves its spot for perfectly embodying the theme 'Karl Lagerfeld: A Line of Beauty.' Arm in arm with fellow music artist Yung Miami of City Girls, the American rapper made a grand entrance on the red carpet dressed in Sean John couture. While the black collared shirt, pants, and outerwear adorned with black roses already fit into the theme, Diddy decided to take it a step further by donning a sleek pair of square Gucci sunglasses in honor of Karl.

Jay-Z at MTV Europe in 2009


Grammy Award-winning rapper and record producer Jay-Z may have collaborated with Jack White of The White Stripes for a song called 'Ray Bans,' but his connection with the timeless eyewear brand goes beyond that. Sporting one of the most timeless designs of Ray-Ban's sunglasses for men, the Wayfarer in black, Jay-Z looked effortlessly stylish and cool at the 2009 MTV Europe Music Awards. The frames' masculine look perfectly complemented his black shirt and denim pants layered with a leather jacket. Although his recent menswear looks now consist of either soft tones or vibrant colors, that ensemble will always be a trademark of the hip-hop billionaire's "All Black Everything" era.

Notorious B.I.G in 'One More Chance'


With his remarkable blend of high fashion and early street style, it's difficult to discuss Notorious B.I.G's fashion sense without mentioning his penchant for oversized shades, particularly from the luxury brand Versace. In his music video for the song 'One More Chance' (1995), Biggie paired a newsboy cap with the Versace 424 black frames, characterized by the gold Medusa embellishments on the temples. While these frames are now sold as vintage pieces, those looking to emulate Biggie's signature look can do so through Versace's SS22 eyewear collection, which features a reinterpretation of the black-and-gold Medusa style on oversized frames.

Kanye West in 'Stronger'


Last on the list is Kanye West's pair of white shutter shades, customized by Armenian designer Alain Mikli for the rapper's music video for the track 'Stronger.' While it has been over a decade since Kanye popularized these 80s-inspired frames, it proves testament to his role as a contemporary fashion icon even before he modeled and collaborated with sportswear brand Adidas for Yeezy.

Clearly, our legendary hip-hop icons' influence extends beyond music and performance to also include fashion, specifically the eyewear segment. If you're interested in learning more about the intersection between hip-hop and fashion, check out the rest of the articles on HipHop Since 1987's fashion column.
© 2023, Seth "Digital Crates" Barmash. All rights reserved.