Written by Siani Leigh
On Saturday, August 19th, music enthusiasts and dance lovers met at the hottest event of the summer – All Spice World Dance. The temperature wasn't the only thing rising as the dance floor came alive with electrifying beats that transcended borders and genres.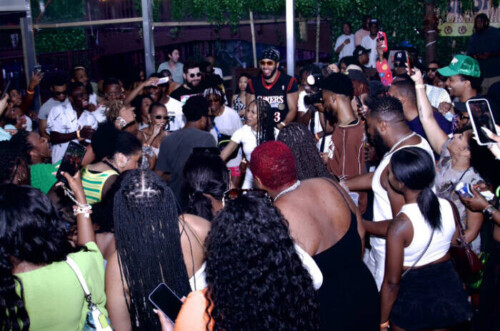 Major Lazer's Walshy Fire, Jersey Club King DJ Sliink, Philly's very own DJ Diamond Kuts, and the incredible Caribbean Queen Sibby Liv headlined this musical extravaganza. Their performances showcased the rich tapestry of global rhythms, featuring everything from Afrobeats to Amapiano, Soca to Dancehall, Reggaeton to Dembow, Remixes, and beyond.
Sponsored by Rec Philly and Hennessy, All Spice World Dance was more than just a party; it was a musical getaway that allowed attendees to traverse the world through sound. Each DJ brought their unique flavor to the stage, creating an unforgettable journey of non-stop fun and excitement.
The dance floor pulsed with energy as people from multicultural backgrounds came together to celebrate the universal language of music. Attendees were treated to a night where borders dissolved, and the only thing that mattered was the rhythm of the beat.
All Spice World Dance was more than an event; it was a testament to the power of music to unite and ignite passion. As the night came to a close, attendees left with memories of a summer soirée like no other, eagerly anticipating the next All Spice World Dance coming to you September 16, 2023!
© 2023, Mani Cunningham. All rights reserved.