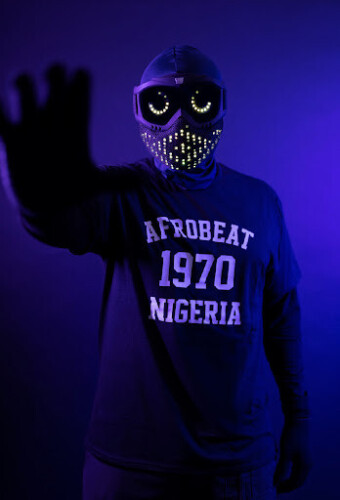 DJ GIAA, a Washington-based Nigerian Afrobeat artist, has recently released a captivating two-track project. The "Afrobeat meets Amapiano" project features the songs "Message" and "Jazz Hole Ikoyi." DJ GIAA, also known for hiding his identity behind a mask, has skillfully curated a collection of Afrobeat tracks that serve as the perfect anthem for the summer season. These songs invite listeners to immerse themselves in the groovy melodies and irresistible high-tempo beats. With his debut project "Vol 1" gaining over 200,000 streams on DSPs, DJ GIAA is poised to make a significant impact on the Afrobeats scene.
One of the standout tracks from this project is "Message," which is infused with street slang and accompanied by the equally catchy "Jazz Hole Ikoyi." Both songs captivate listeners with their infectious feel-good vibes and Jazz-infused style, creating a state of pure sonic bliss. Additionally, the dance elements incorporated into the music ensure that every moment spent listening is a delightful experience.
In the lead track, "Message," DJ Giaa delivers his lyrics in Nigerian street slang as he discusses the internet fraud scene in his home country. This is accompanied by an Amapiano-tinged beat featuring energetic drums. "Jazz Hole Ikoyi" boasts engaging lyrics that create a party-like atmosphere and foster a sense of connection among listeners. It is the perfect song to kickstart a party or get into the weekend groove!
© 2023, Seth "Digital Crates" Barmash. All rights reserved.